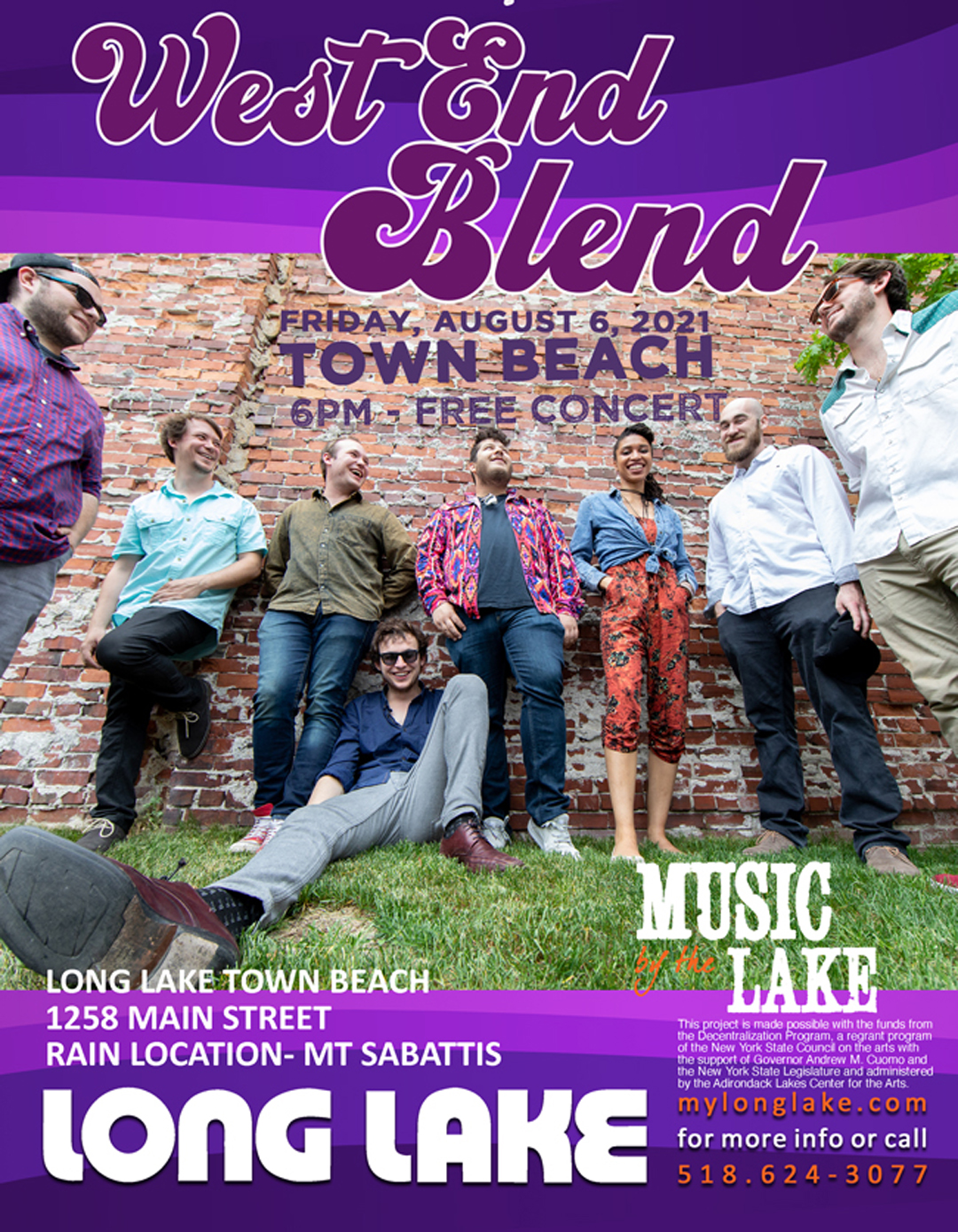 On Friday August 6th, 2021, West End Blend will be performing from 6pm-9pm at the Town Beach.
Since their conception, CT-based Funk/Soul band West End Blend has been playing their version of Funk and Soul in venues all over the Northeast and beyond.
Fronted by vocalist Erica T. Bryan, the band pays homage to classic throwback sounds while adding their own distinct vibe and flair. Behind her, the Blend packs two guitars, a two-piece horn section, bass, keyboards and drums onto stages every night. From humble beginnings in an epic and sweaty basement dance party, The Blend's goal has always been to bring that same atmosphere to their shows ever since.
Coolers and lawn chairs welcome.
This project is made possible with the funds from the Decentralization Program, a regrant program of the New York State Council on the arts with the support of Governor Andrew M. Cuomo and the New York State Legislature and administered by the Adirondack Lakes Center for the Arts.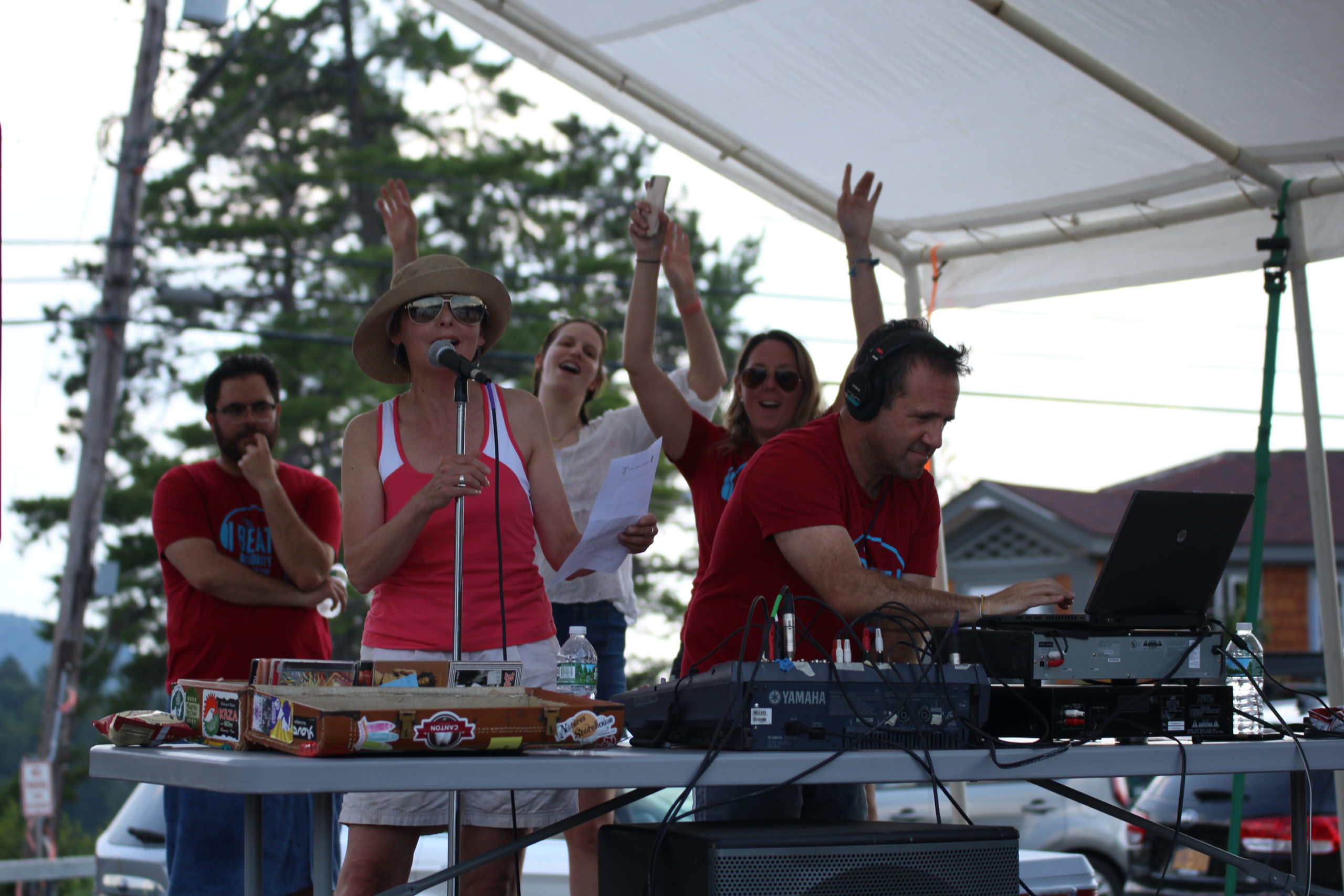 BEAT AUTHORITY ON THE LONG LAKE TOWN BEACH
North Country Public Radio, in conjunction with the Town of Long Lake, will be hosting their Friday show, the Beat Authority from the Long Lake Town Beach on Friday August 6th from 3:00 p.m. to 5 p.m.
The Beat Authority with David Sommerstein is a live radio broadcast Friday show. Sommerstein will play the fresh and eclectic dance music from all over the world that fans of the show tune in for each week.Attendees will have a chance to hear their voice on the radio and win some NCPR swag and other promotional prizes provided by the Long Lake business community.