We're fishing and we're catching

The area around Long Lake and Raquette Lake boast incredible water resources with over 225,000 acres of lakes and streams, and vast acreage of unspoiled forest.  It is an outdoor recreational enthusiasts paradise. The waters in our area boast Bass, Walleye, Land-locked salmon, Pike, Brook. Lake and Heritage strain trout.  The biggest lake trout in New York State was caught in the waters of Raquette in June 2009.
Fishing and hunting are part of the fiber of the wilderness experience, survival of the fit, rich in tradition and steeped in Adirondack History. Fish one of our eight derbies throughout the year or track a buck after the first snowfall. Getting back to man vs. nature is part of a traditional Long Lake experience. Both Long Lake and Raquette boast supreme hunting and fishing grounds.


Fishing License 
If you're 16 or older, you'll need a valid fishing license in New York if you're hoping to catch freshwater fish, frogs or freshwater baitfish – or even to help someone else fish. A license gives you the right to take fish by several methods, including angling, spearing, hooking, longbow, nets, traps and tip-ups.
For licenses
in Long Lake visit
Hoss's Country Corner
1142 Main Street
Long Lake, NY
518-624-2481
For licenses near Raquette Lake, NY
Inlet Town Clerk
160 Route 28
PO Box 179
Inlet, NY 13360
Phone: 315-357-5771
Open Mon. – Fri., 8 a.m. – noon & 1 – 3 p.m.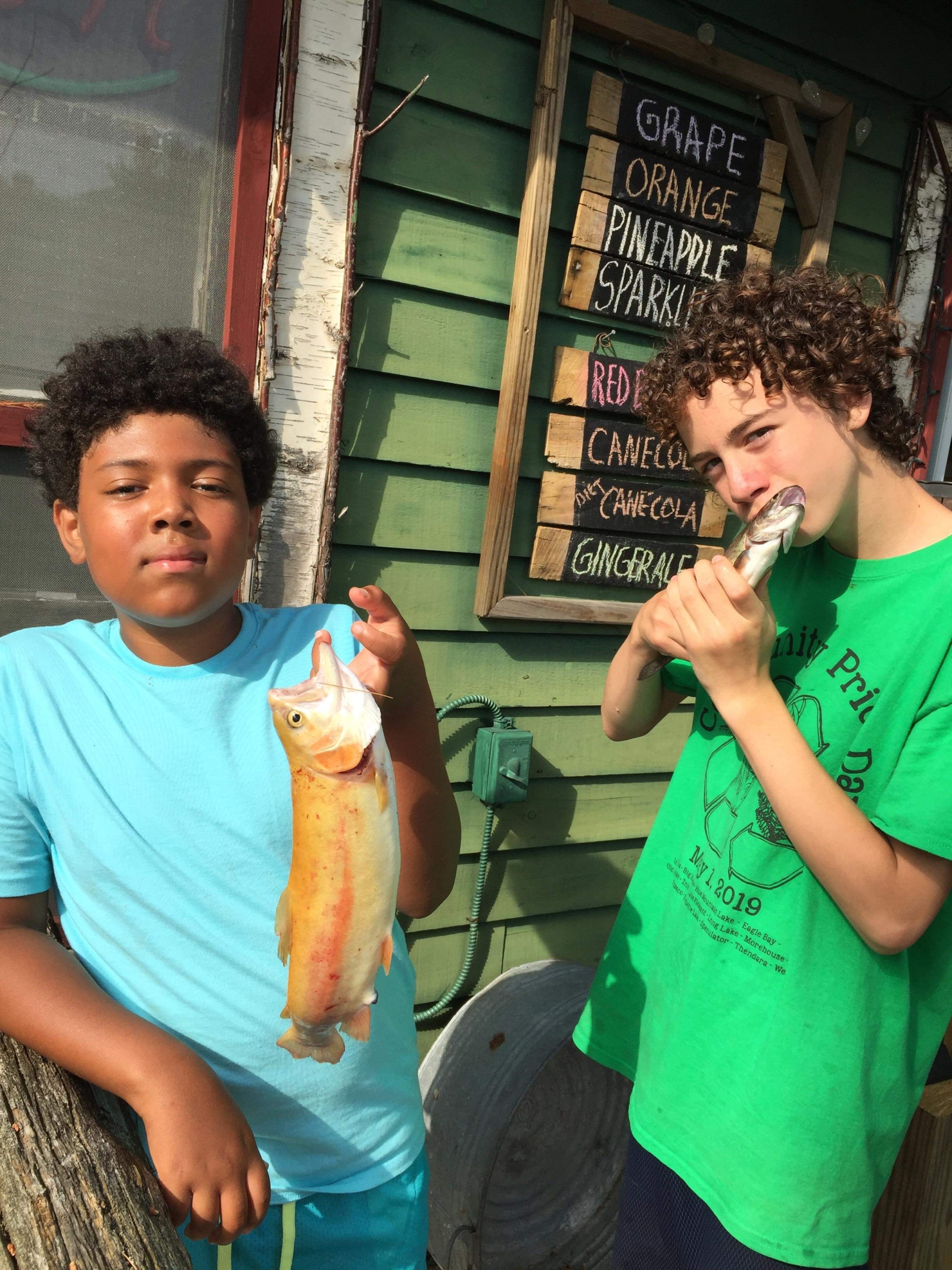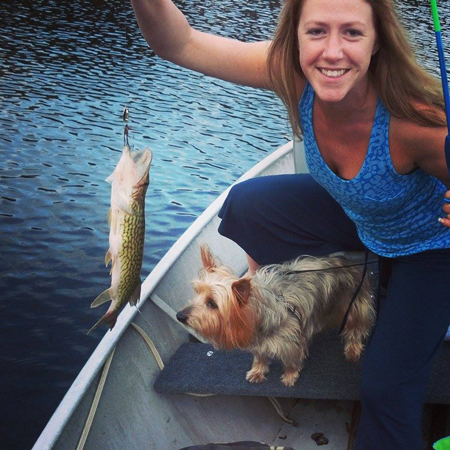 Long Lake/Raquette Lake Fishing Derby Information:
6 Derbies a Year
The diverse waters of Raquette Lake and Long Lake make it ideal for an angler of any age. Our waters boast a variety of catch including: Bass, Northern Pike, Sunfish, Brook Trout, Land-locked salmon, and Rainbow Trout.
Long Lake and Raquette Lake boast fishing derbies for cash prizes all year round and we also have tournaments for the kids.
Long Lake Fish & Game Club
President, Bruce Jennings. Contact 518.624.2145
Long Lake Fish and Game Club Email:ll.fish.game.club@gmail.com
Raquette Lake Fish & Game Club
Lynn Coffey, President
"Fish you were here!"
Tournament Dates (all dates subject to change without notice)
January – Mike Norris Memorial Fishing Derby on Raquette Lake
February – Long Lake/Lake Eaton Ice Fishing Derby/Adult and Child – 2nd Saturday
May – 3rd weekend Lamphear Memorial Derby, – Raquette Lake
Early June – Kid Fishing derby Long Lake 1st Saturday in June. 10am
Kids Fishing Derby in Raquette Lake 3rd Saturday.
June – Bass Fishing Tournament on opening Day (3rd Sat. in June) – LL Town Beach Registration 6:00am-6:30am Boats depart at 6:30am Weigh in starts 2pm $25 per person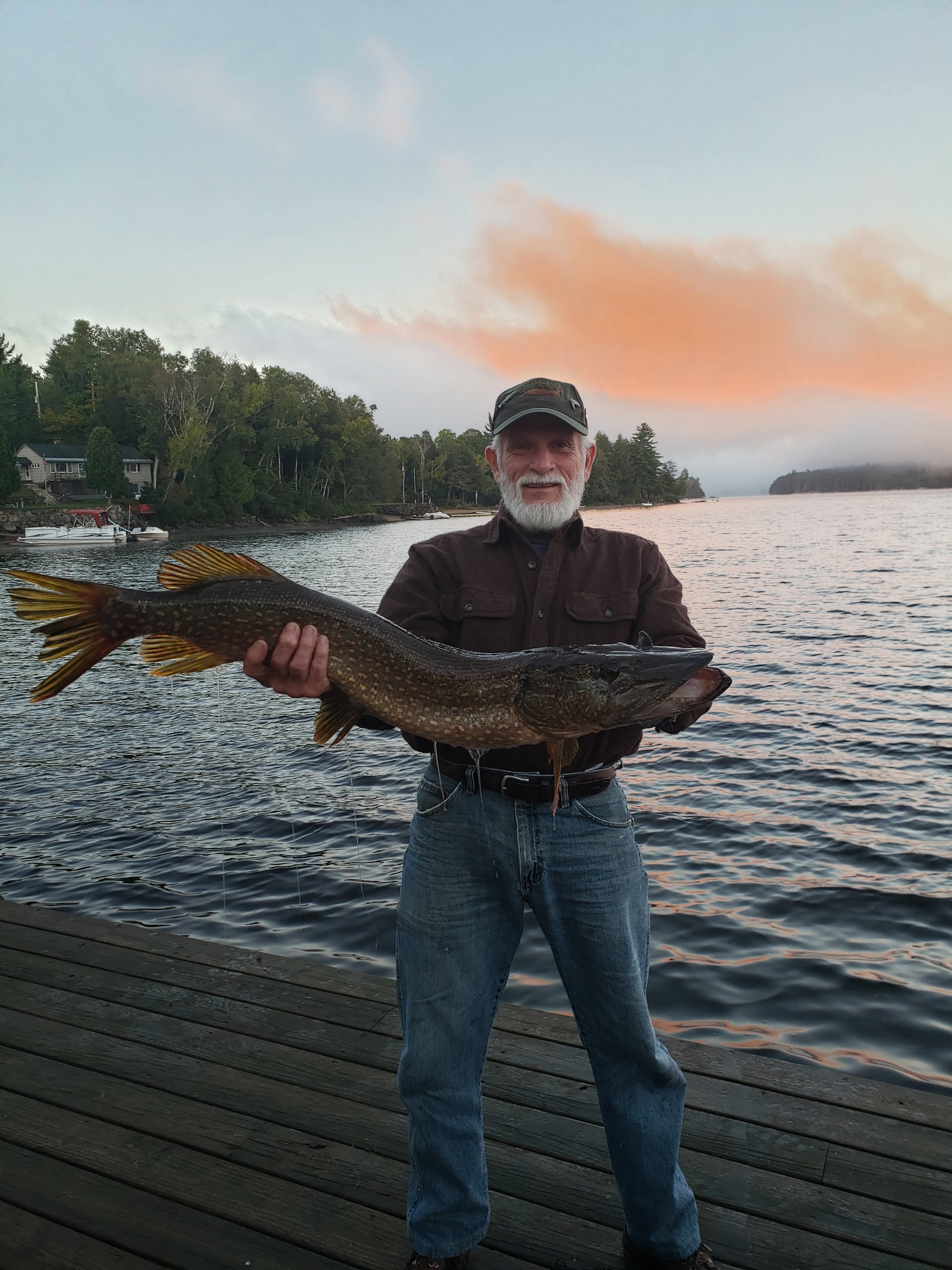 Long Lake is located in northern Hamilton County in the west-central Adirondacks. It is basically a mile wide section of the Raquette River that extends for approximately 14 miles in a southwest to northeast direction. It easily reached by State Route 30, or by 28N. The Village of Long Lake is located at the junction of Routes 30 and 28 and offers a variety of services. In addition to the state boat launch near the north end of the village, there is a private marina offering launching, rentals, and service. Helms Aero Service operates from the lake near the north end of the village and provides float plane service to many nearby waters as well as flight seeing trips.
There are many rental cottages or motel units for accommodations in addition to restaurants and diners. Fishing tackle or other supplies are available at Hoss's Country Corner Stores at the intersection of Routes 28N and 30. There is a DEC campground nearby at Lake Eaton as well as others at Lake Eaton and Forked Lake.
Long Lake is essentially a warm water fishery with bullheads, yellow perch, and other panfish providing lots of action and some tasty meals. But northern pike are the fish that excite most of the fishermen. There are enough examples of catches of pike 36 – 40 inches long and weighing over 15 pounds to keep anglers eager and excited. However anglers are more likely to catch pike averaging 22 – 28 inches. Pike are found throughout the entire lake and fishing along the outer edge of the weed beds is the best method.
Early in the spring you will find them in shallow bays but later in the season you should concentrate in the main channel at depths of 10 – 20 feet. Rapala stickbaits or crankbaits will take both northern pike and small-mouth bass. Typical colors of black and gold or orange and white are usually effective. Smallmouth bass will be found along rocky structure or the deeper weedbeds. Typical smallmouth caught here will be 15 – 18 inches in length and 1 – 3 pounds in weight. Navigation is safe and easy on Long Lake. Except when a strong southwest wind is blowing, small boats and canoes can safely be used for travelling or fishing.
Include Long Lake in your plans for fishing and a vacation experience and you will be glad you did.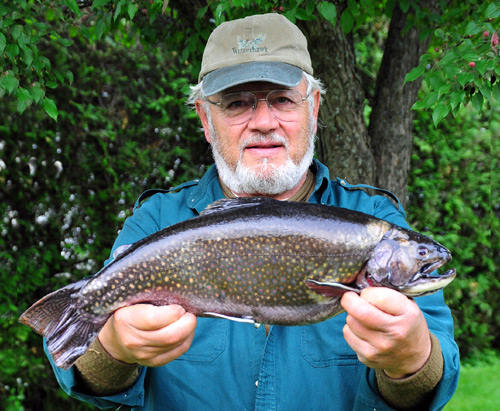 Raquette Lake is in the central Adirondacks with Blue Mountain lake to the east.  Many bays, coves,and points provide a variety of structures to hold its abundant game fish.  It has 99 miles of shoresline, the most of any natural lake in the Adirondacks.
There are two full-service marianas located on NYS Route 28.  Burkes Marine and Birds Marina.  Golden Beach campsite has 205 campsites and provides a cartop boat launch, a large swimming area and sandy beach.
With 5263 acres of water, there is ample opportunity for fishing.  Popular fishing species are lake trout, brook trout, yellow perch, smallmouth bass and largemouth bass  Lake trout are found in the deeper waters of the northern end while bass predominate in the southern part.
Lake trout are plentiful and the DEC sets its nets each fall to obtain eggs to propagate and stock the rest of the Adirondack lakes.  There is a 21 inch limit for lakers and ice fishing is permitted.  Brook trout are found along may points of island or shoreline or in the inlet streams.
Smallmouth bass can be found along the shoreline or ends of island here rocky structure extends into deeper water.  Largemouth bass are usually found in the shallower water of South Bay or Eldon Lake.
Lake trout are commonly caught in the deeper waters of Sucker Brook Bay or Outlet Bay.  The most popular methods are slowly trolling with flutter spoons on downringers or with lead core line.
Raquette Lake is a beautiful undeveloped area and a great place to fish!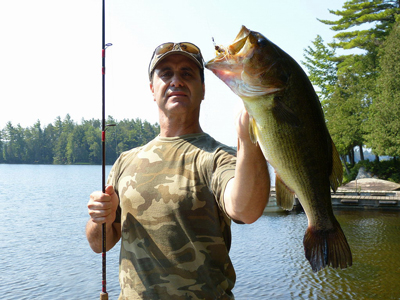 Long Lake Top Three Bass Fishing Areas in New York State:
From Game and Fish Magazine, October 4, 2010 In the last few seasons, Long Lake in Hamilton County has evolved into one of northern New York's better bass waters. Region 5 biologist Preall, who has documented the transformation, says smallmouths of between 1 and 2 pounds and largemouths up to 5 pounds are now abundant in the lake. In fact, bass appear to have supplanted northern pike as Long Lake's dominant predators. Although Long Lake stretches over 4,000 surface acres, its bass aren't difficult to pinpoint. Preall cites the Camp Islands, about six miles north of the DEC boat launch on Big Bay, as a great place to cast for smallmouths. For largemouths, he suggests trying any inshore cover. "Weedbeds, docks, boathouses or fallen trees are apt to hold largemouths," he said. Long Lake is in the heart of the central Adirondacks tourist corridor. To find it, take the state Thruway to Utica, and then go north on Route 28. At the village of Blue Mountain Lake, bear left onto routes 28N and 30. The village of Long Lake is at the south end of its namesake fishing hole.
Fishing Licenses:
Fishing Licenses are available at Hoss's Country Corner located at 1142 Main Street, Long Lake, NY 12847.  All persons over the age of 16 must obtain a NY State fishing license.
For fishing equipment – Try Hoss's Country Corner, selling live bait, lures and equipment, ADK Trading Post or Northern Borne Hardware Store.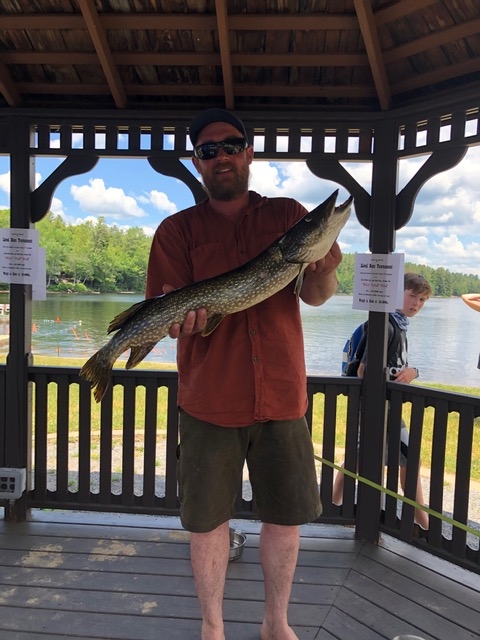 Spring Fishing:
The waters in and around Long Lake and Raquette Lake are chock full of fish. With optimal spots to camp and lodge a spring fishing expedition is not to be missed. Trout season opens on April 1st and Bass Season will be open on the 3rd Saturday of June. Bodies of water in our region are numerous and many have special regulations, so be sure and check out the information listed at the link below. A springtime fishing experience is not to be missed. Trailer your boat to launch your fishing expedition from the Central Adirondack Region. The waters of the Raquette River offer an untapped bounty. The Sargent Ponds Wilderness, Raquette Lake, Jennings Park Pond (stocked by the Long Lake Fish & Game Club), Forked Lake and Lake Eaton are great fishing spots.
FISHING BROOK:
Four miles of shoreline along Fishing Brook in the Town of Long Lake in Hamilton County north of Route 28N are open to fishing. Fishing Brook is located between the communities of Long Lake in Hamilton County and Newcomb in Essex County. It contains brook trout.
The two waters, which are located at each end of this stretch of Fishing Brook, will be open for the public to fish by boat. Many of our area ponds and streams are stocked with trout it's your loss if you don't check it out. Live bait is available in town at Hoss's Country Corner and other fishing equipment at the ADK Trading Post. Please check special regulations for any/all info regarding live bait on bodies of water.
For information about bait fish check out the link to the DEC. Fishing licenses are available at at Hoss's Country Corner 518.624.2481 for info