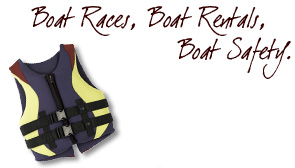 Boating is a must on beautiful Long Lake and Raquette Lake. From bays and beaches, to Great Camps and Forest Preserves, our Lakes are filled with great fish, clean waters and the laughter of families from around the world. Bring your boat or rent on from our friendly family owned and operated marinas.
Take a dining cruise on Raquette Lake with Captain Dean Pohl and enjoy fascinating insights on the storied history of the Adirondack region.  Paddle a kayak up to the mouth of beautiful Buttermilk Falls, the entrance to Long Lake and the connecting point between Raquette and Long Lake.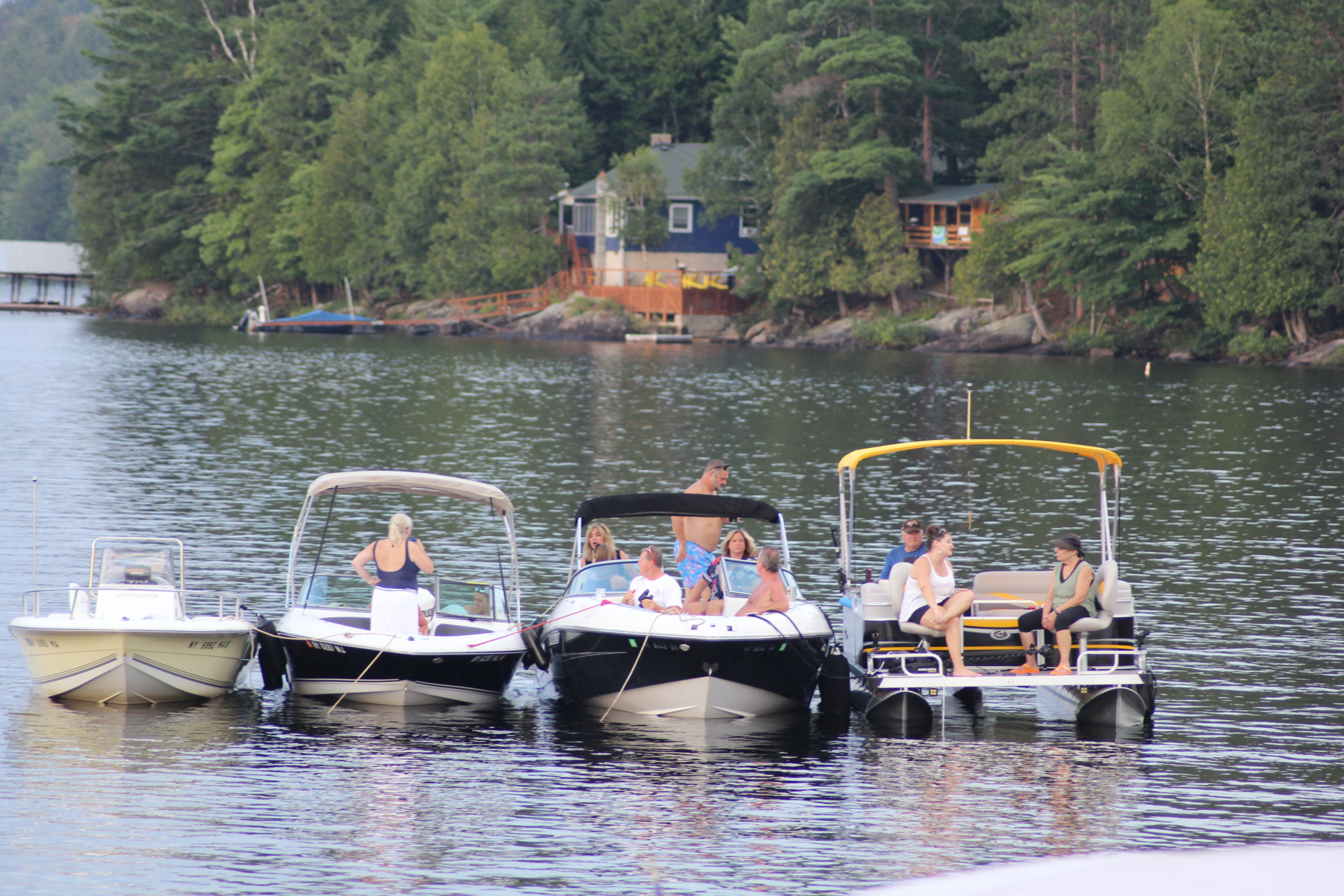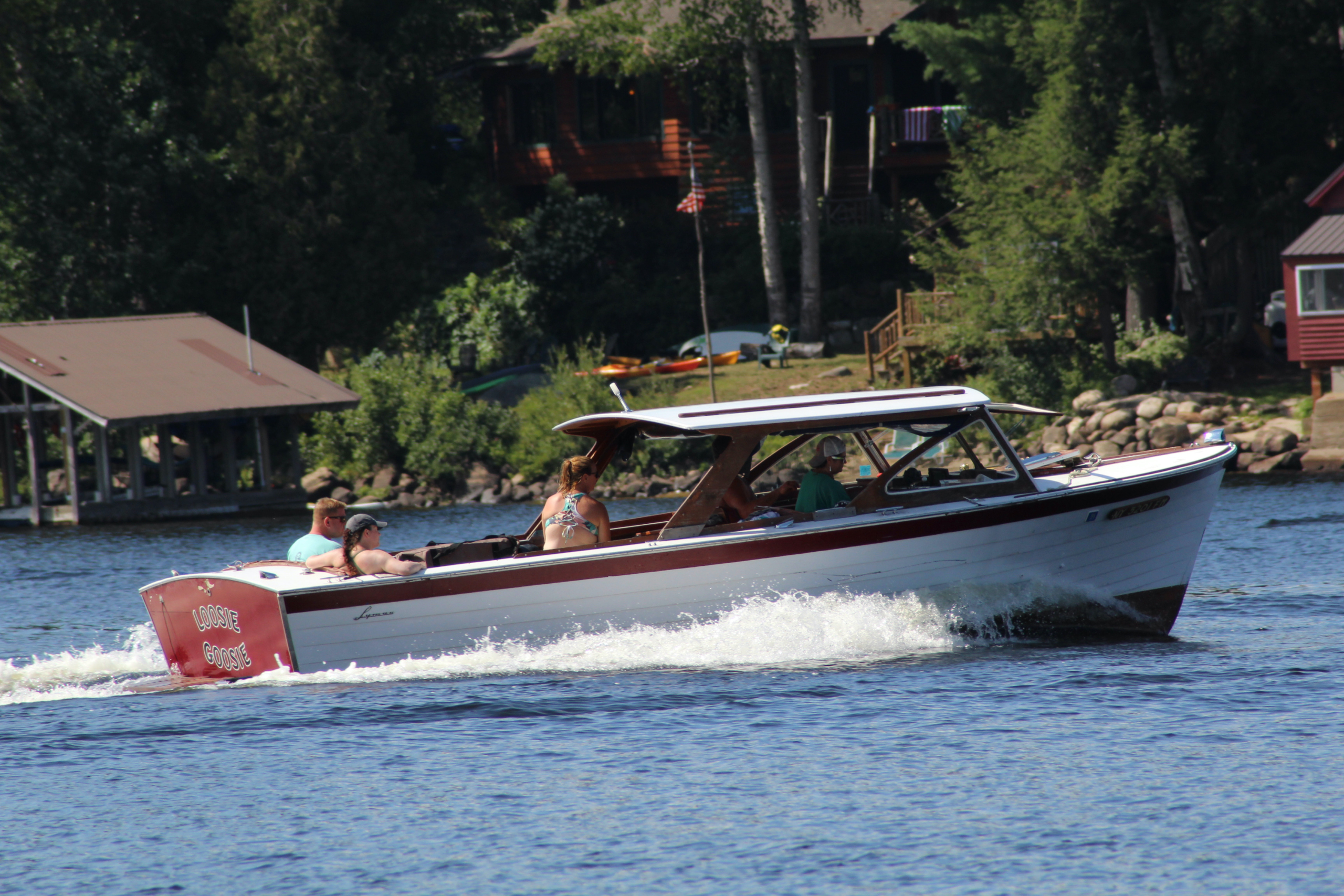 Motor Boat Rentals:
Long Lake Marina in Long Lake 518.624.2266
Bird's Marina in Raquette Lake 315.354.4441
Burke's Marina Inc in Raquette Lake 315.354.4623
Lou's Marine in Raquette Lake 315-369-8554
Non-Motorized Boat Rentals
Another Paradise Cove in Long Lake NY 518-624-4440
Visit their website: Long Lake Marina
Visit their website: Bird's Marina
Visit their website: Burke's Marina
Email Lou's Marine: lousmarine@frontier.com

Kayak, Canoes & SUP Rentals
Visit Another Paradise Cove located across the street from the Long Lake Town Beach located at 1265 Main Street,  NYS Route 30, Long Lake, NY. (518) 624 4440
This shop offers a variety of canoe, kayak and SUP rentals and inventory as well as all the gear you will need to hit the water and snacks too with its recently opened Bakery and Coffee Shop!
Will deliver to area campgrounds and launches
For More info visit: Another Paradise Cove on FB
Canoes are available at our area marina's too, check out listings above!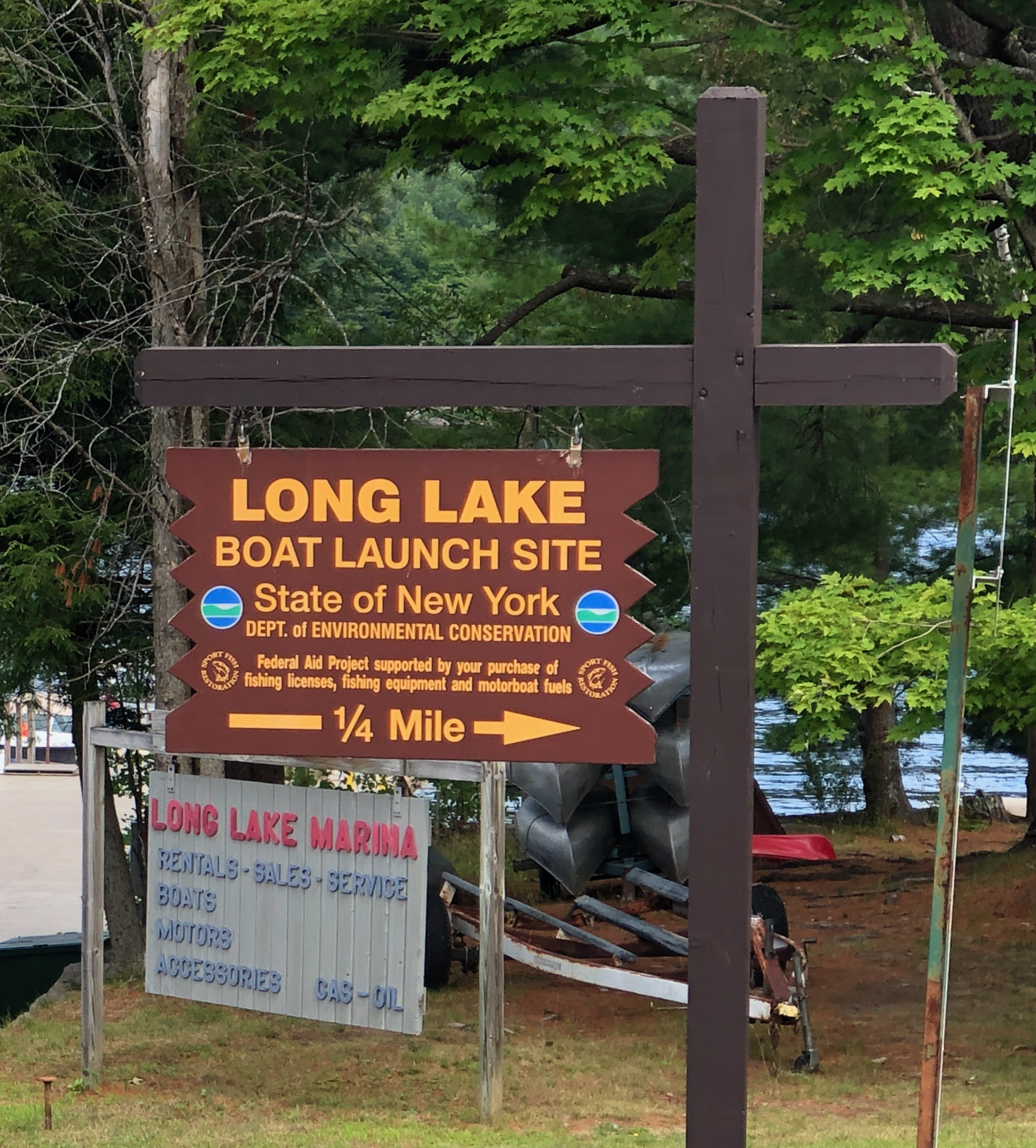 Long Lake State Boat Launch:
Long Lake New York State boat launch sites. One is located at the end of Olivet/Dock Rd in Long Lake. Hard service launch available. Parking for 60 and restroom available. Boat Stewards on site to inspect for invasive plant species.
Lake Eaton Boat Launch:
Hamilton County, State Campground. On Route 30, 2 miles west of the Village of Long Lake. Beach launch. Parking for 12 cars and trailers.
Forked Lake, Hamilton County, Campground. Off Route 30, 3 miles west of Hamlet of Deerland. Beach launch. Parking for 40 cars and trailers.:
Golden Beach, Raquette Lake, Campground. Off Route 28, On Route 28,
Beach launch, 50 cars and trailers, 3 miles north of Hamlet of Raquette Lake.
Raquette Lake Supply
Raquette Lake Village
315-354-4301
Parking and Launch $10. Pay at store
Birds Marina
315-354-4441
Burkes Marine
315-354-4623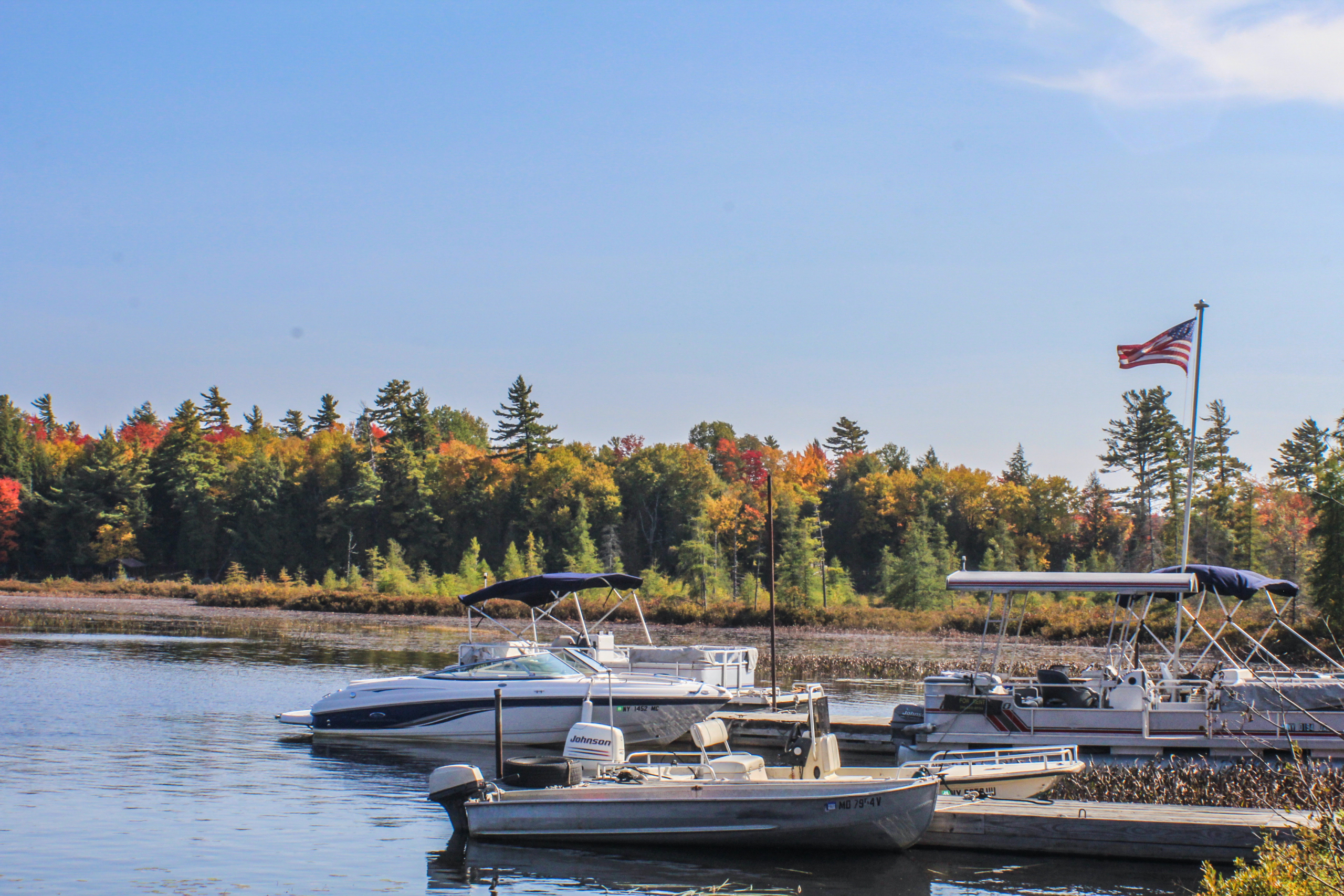 Boating in Long Lake & Raquette Lake:
Open water, rivers, ponds, lakes and streams. Long Lake and Raquette Lake boast fantastic boating adventures.
Motor boating, canoeing and kayaking and abundant navigation are all available in the Long Lake and Raquette Lake area. The Adirondacks remain the premier destination for the small boat vacation. Dare devils enjoy waterskiing, wakeboarding, jet skiing, and tubing on our 14 mile Long Lake and along our 99 miles of shoreline in Raquette Lake.
For those seeking quiet exploration, paddle along our shorelines to see incredible views of the mountains, revel in the sparkling blue water and admire the solitude our lush green forest. Take advantage of our central location on the Raquette River and make Long Lake your point of rest and relaxation on your long journey through the waters Adirondack wilderness. The Long Lake beach is an excellent launch for your next paddling journey.
For those seeking softer adventure hop aboard a sight-seeing vessel and learn about the history of our lakes as our boat tour guides offer tales of days gone past and guide you to the best views of our mountain region.
For more information: NYS Dec Boating Information.com
By 2025 all Boater's in NYS will be required to have a Boating License.  Please check out this website for info on Boating Education Classes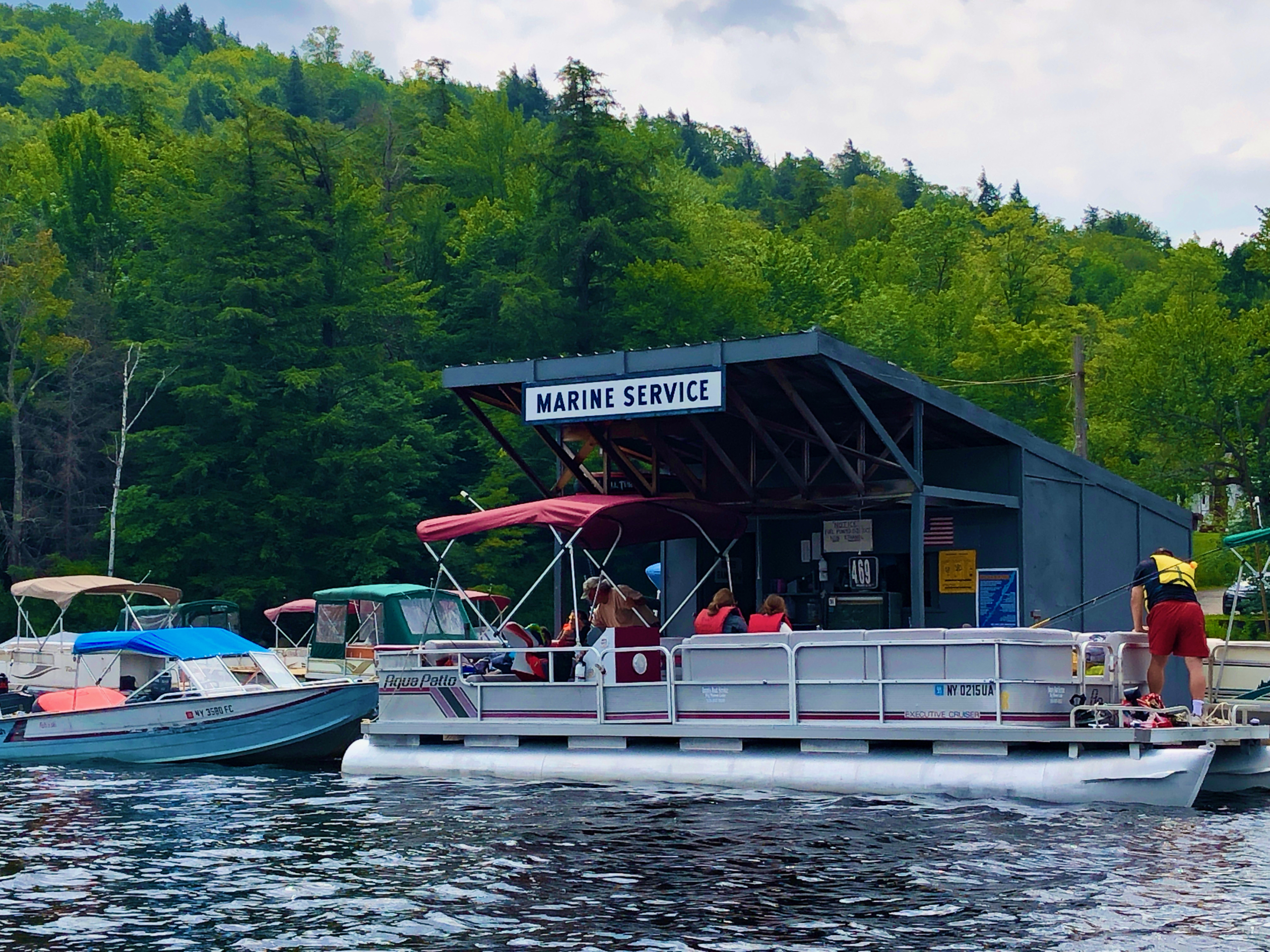 Power Boats:
Power Boating, both out-boards and in-boards are generally restricted to Long Lake, Raquette Lake and Lake Eaton. Wise to remember powerboats share the waterways with canoes, kayaks, rowboats, paddleboats and float planes.
LONG LAKE

Long Lake is serviced by one marina. Rentals of power boats and canoes are available. Call ahead to reserve your boat, but walk in's are welcome. A town dock at the bottom of the hill of Route 30 marked is available with nine spots to park. Public docking is available for a maximum of six hours. Drive up on the ramp to unload groceries, and gear.
The lake is 14 miles long. Water-skiing and tubing are popular sports. There are great wide-open areas to ski and tube on either the south end of the lake or north of Round Island. Take caution to avoid the narrowest section of the lake, closer to the village, north of the bridge, as it does receive lots of canoe, power-boat and float plane traffic. L
ook for danger buoy's. Check with a forest ranger or the locals about rocky areas so you return with your propeller in tact. Also note: When traveling north on Long Lake there are no public roads to access the area. Pack extra supplies if you plan on going on an outing with the family. It is a boat access only area, and no coffee shops to be found, but well worth the view of the Sewards and Santanoni's at the north end of the lake.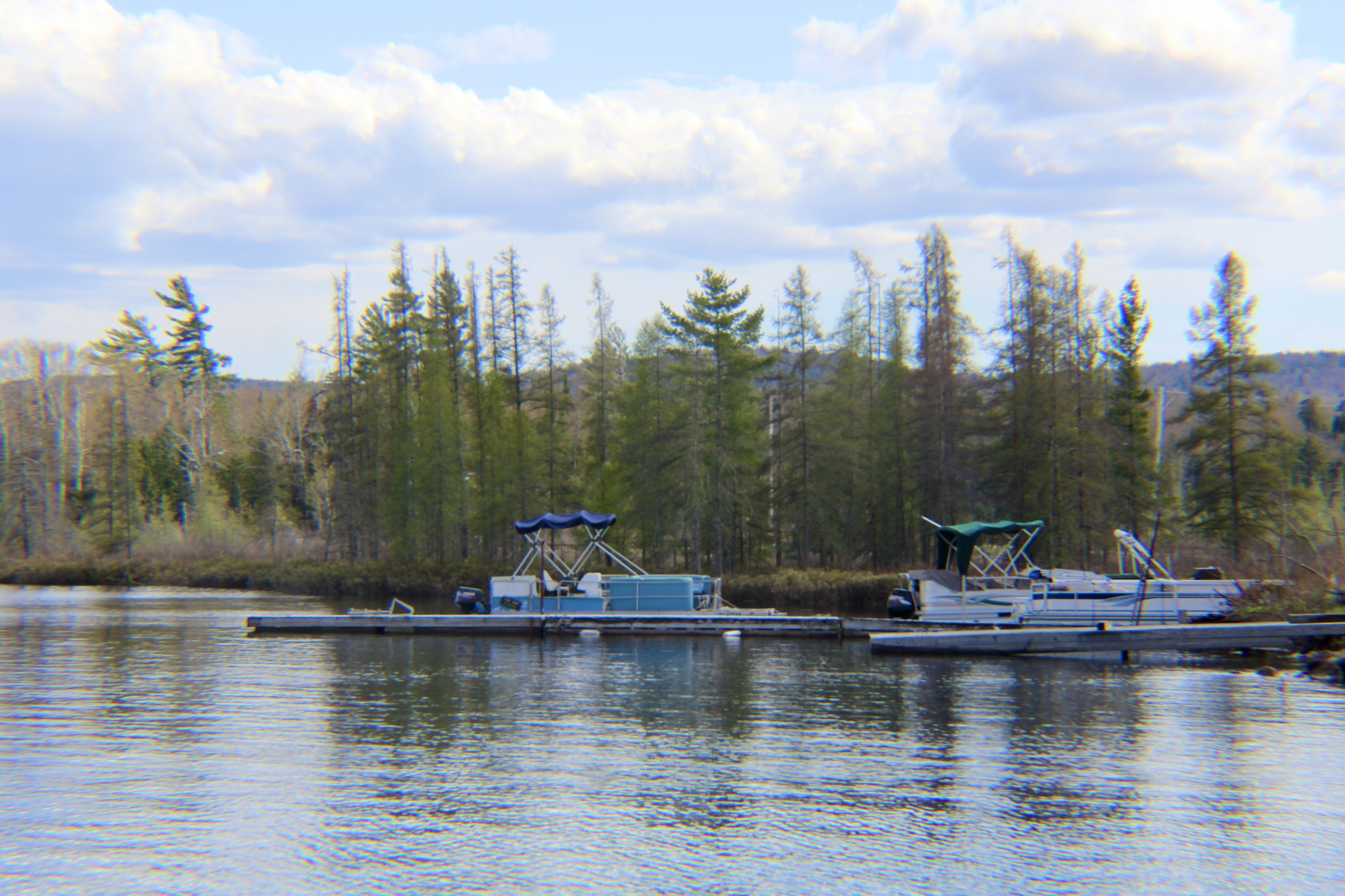 RAQUETTE LAKE:

Raquette Lake is serviced by two marinas and has a public boat launch near the village. The lake is about five miles long with 99 miles of shoreline. Water-skiing and tubing is allowed. Every year Raquette Lake boasts a most excellent Boat Parade sponsored by the Town of Long Lake. Registrations are available at Burke's Marina and Bird's Marina. In 2010 over six boats registered featuring "Peanuts on Vacation, a boat was transformed into a Loon, the Arachnids, featuring a catamaran decorated as a web and many many others, including a ventriloquist.
Runabouts, Pontoons, Kayaks – everyone gets in in the game. Spectators gather at the Raquette Lake Town Dock to enjoy the creations and judges select their favorites for cash prizes!