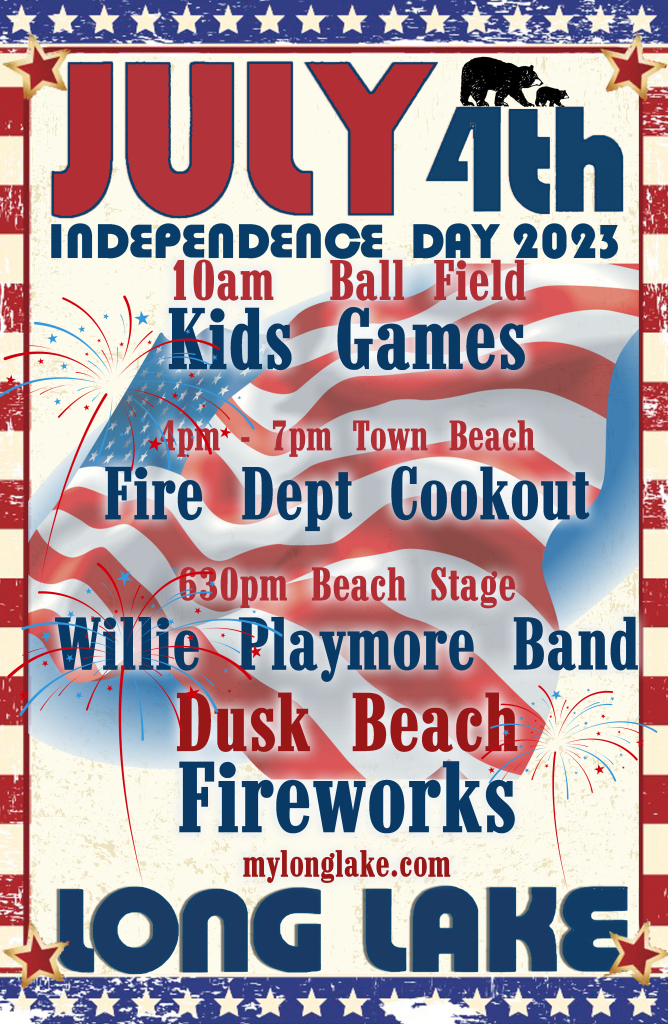 6pm. The annual 4th of July Celebration will begin at the Town Beach, sponsored by the Town of Long Lake. Live music will be performed at the Town Beach alongside a feast served up but The Long Lake Fire Department Cook-out (4:00pm until sold out), and strawberry shortcake from the Long Lake Lions Club (1pm until sold out).
Penelope the Clown will be in the Gazebo on the Long Lake Town beach entertaining the kids with face-painting and balloon animal creations!
The Willie Playmore Band will be entertaining the crowds with their musical talents starting at 6:30pm. Featuring classic covers by Aerosmith, Allman Brothers, America, Bad Company, The Beatles, Bob Marley, Bon Jovi, Collective Soul, Creedence clearwater Revival, Doobie Brothers, Eagles, Eric Clapton, Grand Funk Railroad, Grateful Dead, James Gang, Jimi Hendrix, Joe Satriani, Johnny Cash, Journey, Lenny Kravits, Lynyrd Skynyrd, Neil Young, Ozzy Osbourne, Pink Floyd, Pure Prairie League, Rolling Stones, Steelers Wheel, Steely Dan, Stevie Ray Vaughn, Stevie Wonder, Steve Miller Band, Styx, The Doors, Tom Petty, Tonic, Traffic, Van Morrison, Willie Playmore Band, Wilson Pickett & ZZ Top.
At dark the Best Fireworks in the Adirondacks can be seen from the beach, boat or Mt. Sabattis. For more information, call 518-624-3077 or visit www.mylonglake.com . In the event of rain, join us at the Mt. Sabattis Pavilion.
The Long Lake Little Bus will be available for those using the Long Lake Municipal lot located next to St. Henry's Church on Main Street in Long Lake. Long Lake Little Bus will bring you to and from the fireworks within a 3.5 mile perimeter from the Town Beach.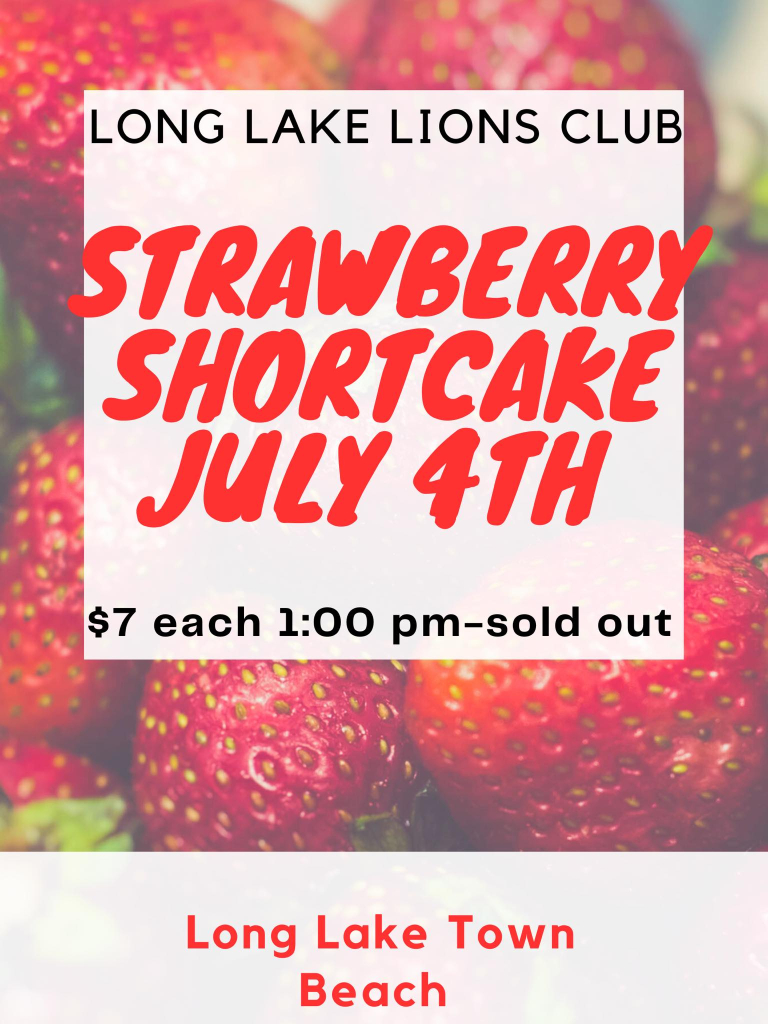 At 1pm on the Long Lake Town Beach the Long Lake Lions Club will be selling home-made Strawberry Shortcake.

In Raquette Lake there will be Fireworks From "The Barge" at Dusk. Enjoy the lights and echoes from your own boat, or from the shores of Raquette Lake. A special time on a lake in the Adirondacks boasting over 100 miles of shoreline, so there is plenty of room to catch this special show.