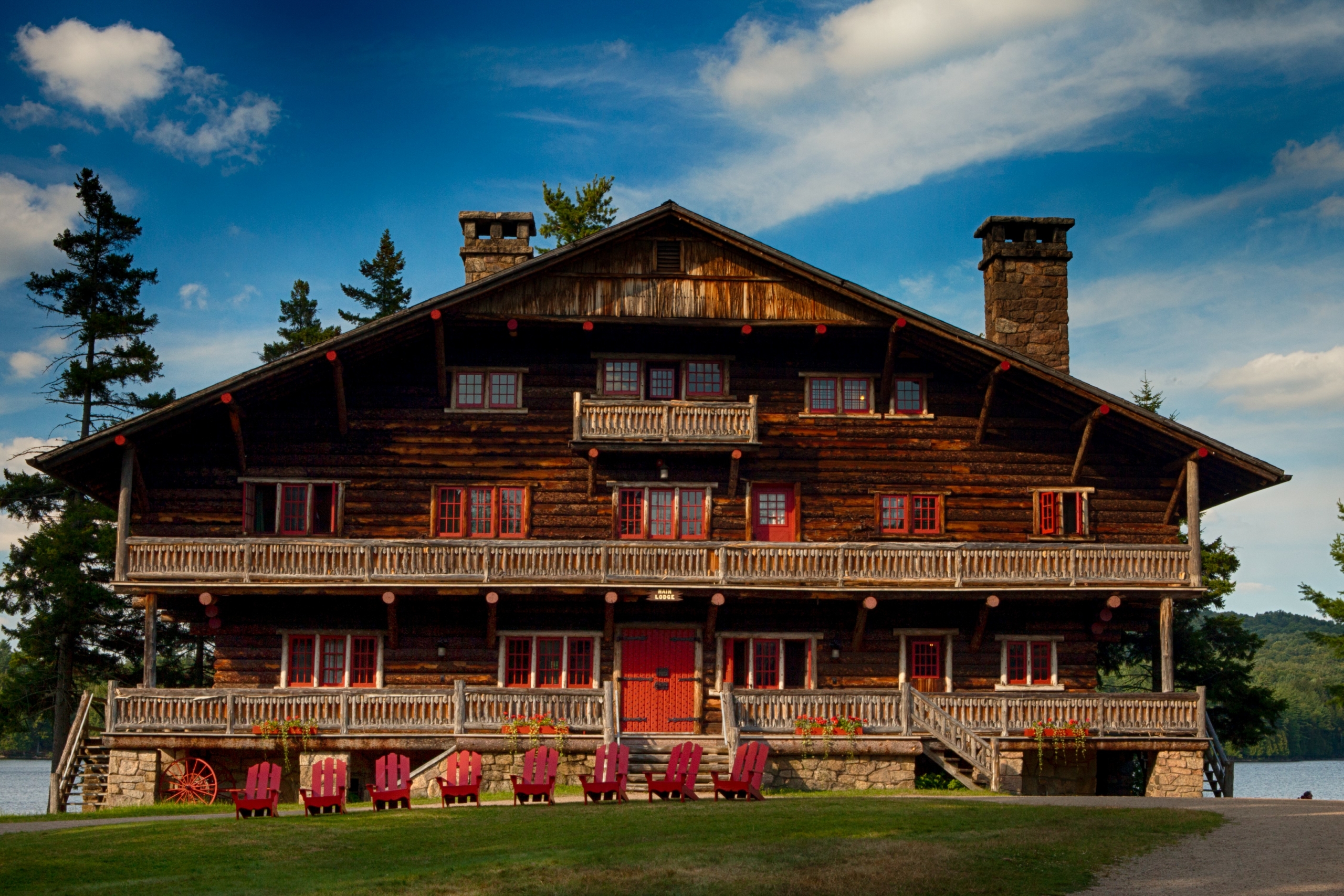 Great Camp Sagamore:
Great Camp Sagamore is located in Raquette Lake, NY. Our 27 authentic National Historic Landmark designated buildings were the wilderness estate of the Vanderbilt family from 1901-1954. We are open to the public for accommodations and tours (video) from Memorial Day until mid-October. Check for availability for a relaxing weekend, retreat, family event or an Exploritas (formerly Elderhostel) course. Our Grands Camp sessions in summer are nationally acclaimed.
Dedicated to the enjoyment of education, interpretation & historic preservation, Great Camp Sagamore is not a hotel, it is a bit of history. Register today to win a free weekend 'Simply Sagamore Stay'.
315.354.5311 | Visit Our Website: greatcampsagamore.org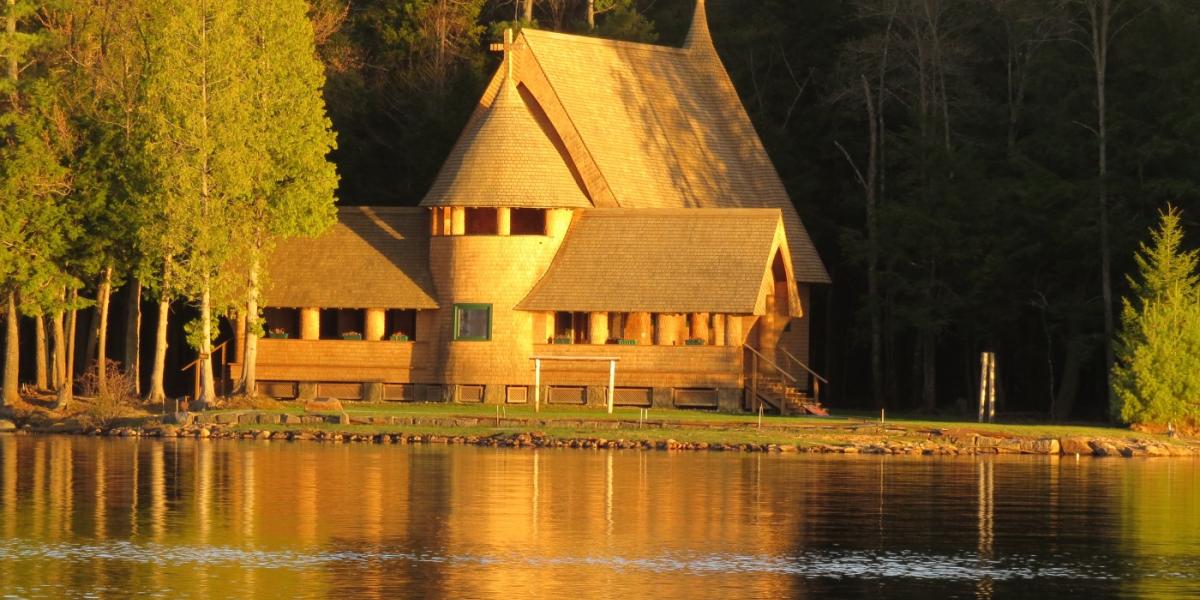 St. Williams on Long Point in Raquette Lake
For family reunions or groups up to 16 people, Saint Williams on Long Point offers a wonderful place on this "boat accessible only" retreat. The lodgings include single beds in 4 different rooms, for a total of 16 beds, shared baths, large living room, full kitchen, large dining room and a covered porch for eating outdoors. Many picnic tables and seating scattered around property.  The historic Saint Williams Church which is on the National Register of Historic Places sits nearby and is used for concerts on Thursday evenings, weddings and gatherings for the community. An outdoor fire pit can be the place to relax and talk and enjoy the sunset over West Mountain.  The atmosphere is relaxed and comfortable.
Find us at Follow us at facebook.com/stwmlongpoint/  or https://www.stwilliamslongpoint.org/  or email us at loon@stwilliamslongpoint.org