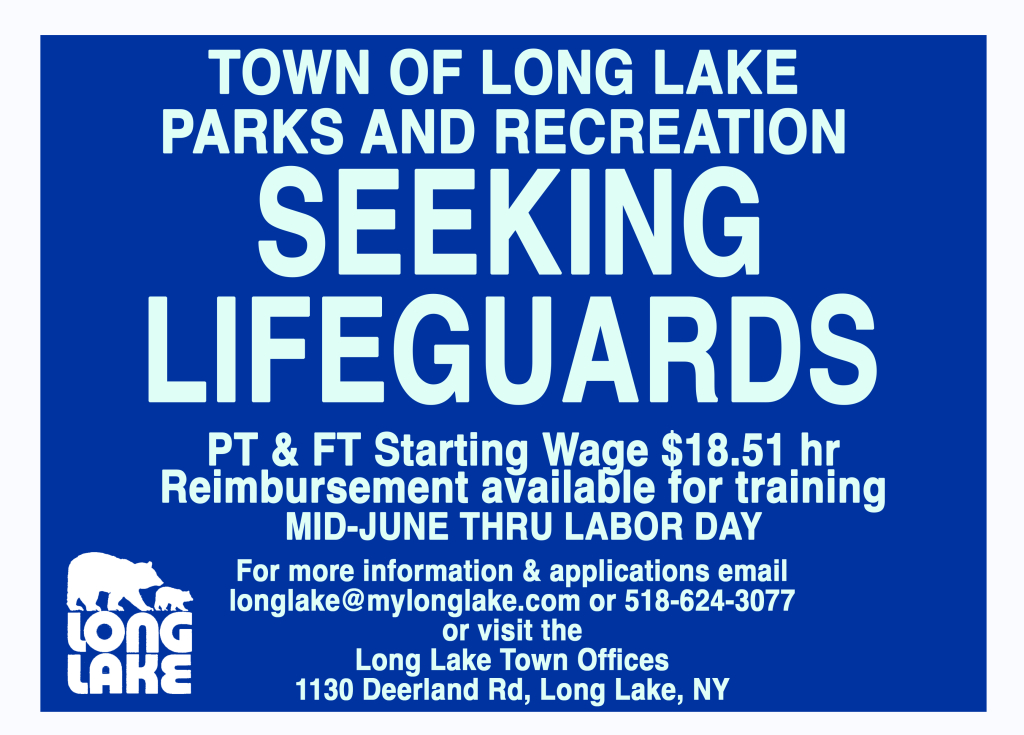 JOB OPENINGS!
The Town of Long Lake Parks & Recreation Department
LIFEGUARDS WANTED
Part-time and Full Time Positions available.
Starting wage is $18.51 an hour.
Overtime for special events!
Reimbursement for training available.
Applications packet at the
Long Lake Parks & Recreation Office
1130 Deerland Road
518-624-3077 or longlake@mylonglake.com
Applications due on a rolling basis until positions are filled

Jobs available posted 5/6/23
JOB OPENING – SUMMER LABORER
The Town of Long Lake Parks, Recreation & Tourism Department
40 hours per week- mandatory weekend work
Full Time July/August
Part time weekends May/June/September/October
MUST BE AGE 16 OR OVER with Driver's License
Landscaping, Events set up, Garbage Removal, Trail Work
1130 Deerland Road or call 518-624-3077 for info
Email longlake@mylonglake.com with questions.
Application Deadline – Rolling|
Job Application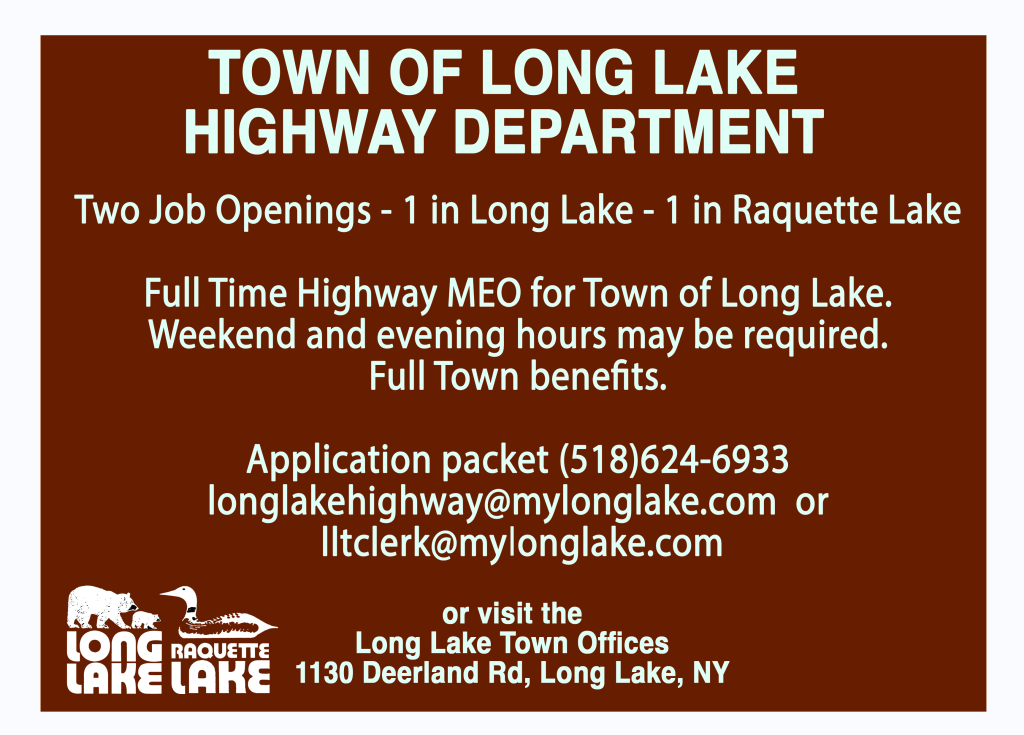 Job Posting – Long Lake Highway Department. Posted 5.24.23
1 position in Long Lake
1 position in Raquette Lake
Full-Time, Year Round, MEO
Benefits.
Call 518-624-6933 or email longlakehighway@mylonglake.com for more info