Come for a night, stay for a week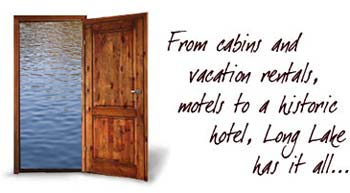 Long Lake and Raquette Lake lodging offers an exciting array of hotels, motels to cabins and private home vacation rentals. Below are some of our sponsored lodgings.  Staying in a local Adirondack lodging is affordable, friendly and the way to truly experience your mountain lake vacation. Find yourself overlooking the lake or in a private secluded cabin. There are many options for all budgets.  Families find lodging to be flexible, comfortable and oftentimes big enough to accommodate family reunions. Looking for a getaway, you've come to the right spot.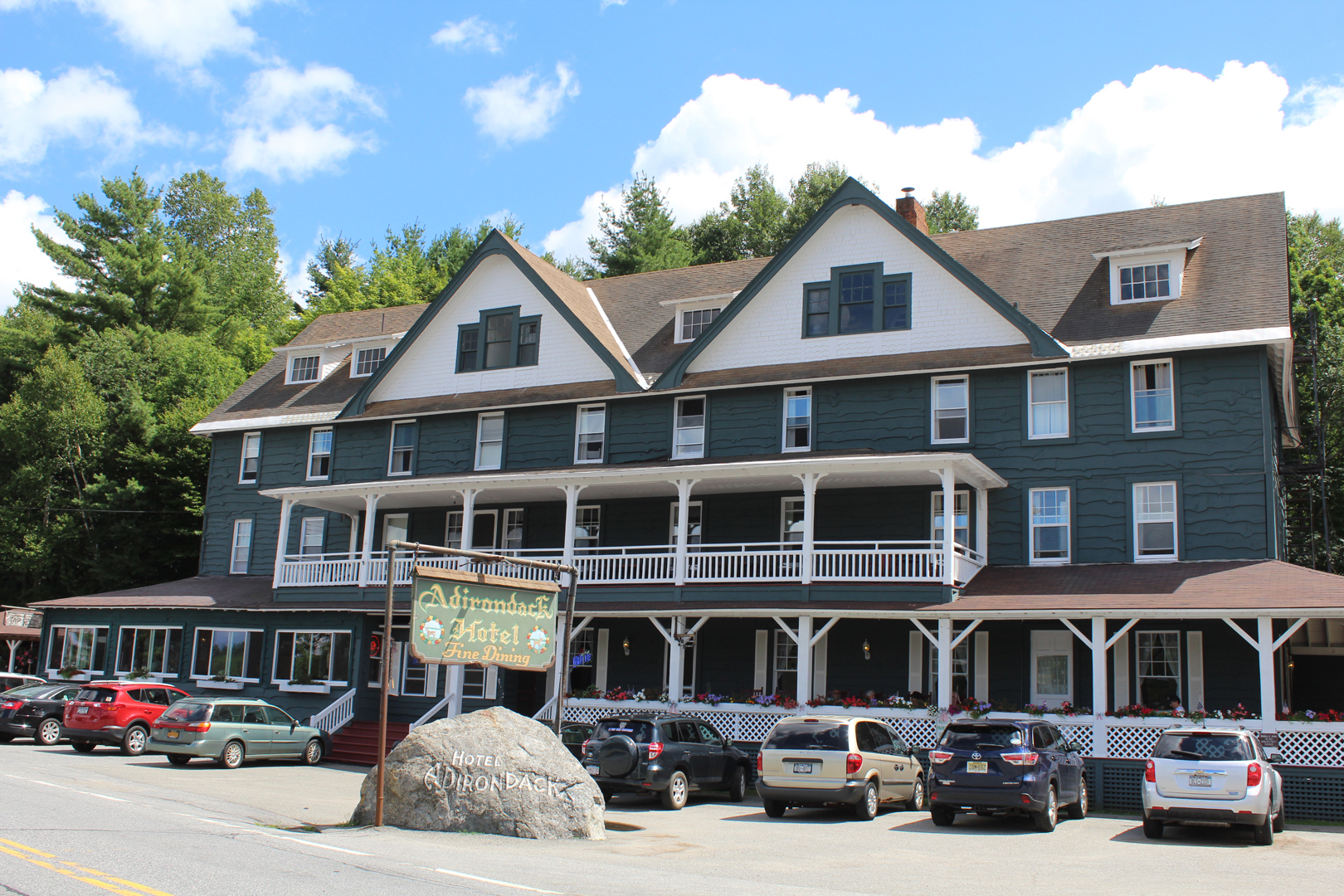 Adirondack Hotel
The Adirondack Hotel is nestled in the charming oasis of Long Lake, NY. Originally built in the 1850's, the Adirondack Hotel is the only remaining hotel of it's kind within the Adirondack Park. The hotel is situated across from the town beach, Helm's seaplane rides and a variety of local stores and shops.
Relax during the summer on our verandas overlooking beautiful Long Lake. View the splendor of the fall foliage while relaxing in our taproom. Dine with us at our regionally acclaimed Victorian Room or the Lake Street Café and Taproom overlooking the lake.
The Adirondack Hotel features 20 recently renovated guestrooms, each one unique. The first floor houses two dining rooms, sitting room, front desk, giftshop, taproom and kitchen. The second floor has a suite and 9 guest rooms. The third floor has an apartment and 9 guest rooms. Please note that not all rooms have private baths.
Visit Their Website: adirondackhotel.com | E-mail Adirondack Hotel E-mail | 518.624.4700

Blueberry Hill Motel:
Just outside of the busy Village of Long Lake. We are a quaint Adirondack Motel offering an escape into one of New York's finest Adirondack destinations. Relax with us and enjoy all that nature can offer. Wild turkeys and deer wander through this quiet property nestled only five minutes from the heart of Long Lake.Stay with us at the Blueberry Hill Motel and make it a vacation to remember! Explore all that we have to offer in the historic hamlet of Long Lake.
572 Deerland Road, Long Lake, NY 12847
518.624.3871
Visit Their Website: blueberryhillmotel.com | E-mail office@sandypointmotel.com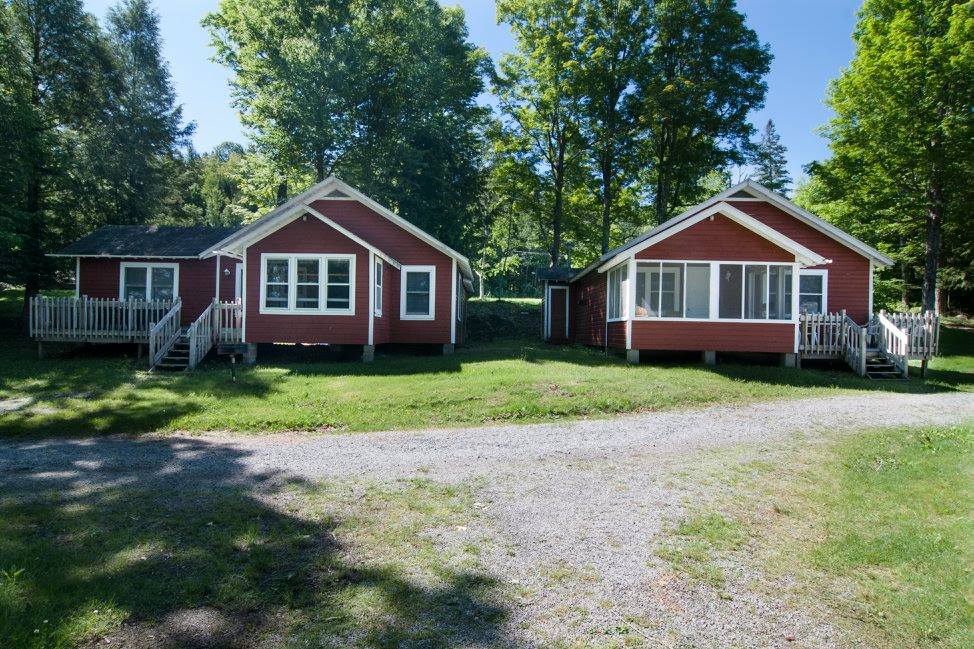 Donnelly's Sunset Point
Donnelly's Sunset Point Cabins are located on the eastern shore of Long Lake in the center of the Adirondack Mountains. We have 11 different Adirondack style lodging options from a cabin  that sleeps up to  six people to two  motel units  and a large five bedroom two bathroom house on the waters edge that sleeps eight people.
Our season stretches from May – October with the exception of the house. The house, with a beautiful porch overlooking Long Lake sleeps eight people, and it is open year-round. Please call or email for rates.
Shaded lawns gently slope down to the lake where you can enjoy our two sandy beaches. At the fishing docks it is a great place to launch your canoe or kayak and tie up your boat. Listen for the loons as you watch the stars come out at  the lean-to while roasting marshmallows  at the waters edge. There are spectacular sunsets along the entire shoreline at Donnelly's.
Come visit us for the spectacular fall foliage after the summer crowds are gone and enjoy our cozy heated cabins.
There are many nearby trails ranging from a woodland walk to climbing a high peak.
Give Michelle & Tom a call or send an email with any questions.
518.624.6551 For Availability and more information
sspdonnelly@frontier.com
Visit Their Website:www.donnellyssunsetpoint.com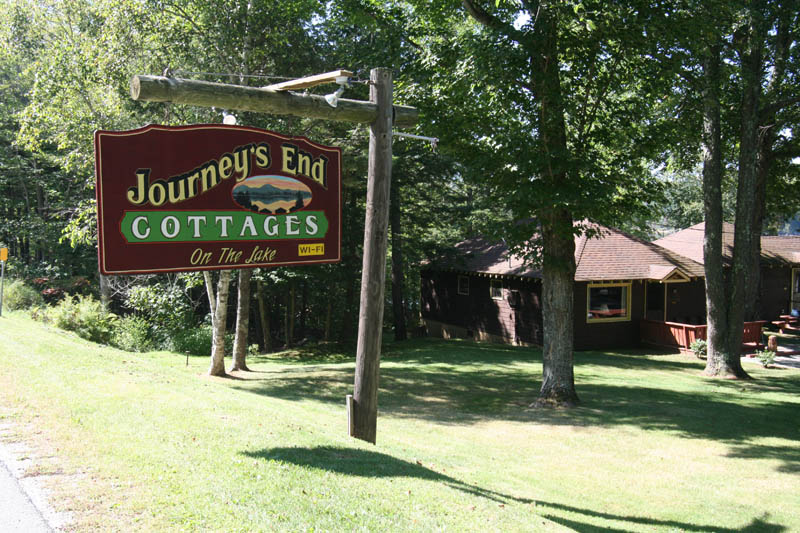 Journey's End Cottages
Journey's End Cottages and Lake House offer 1, 2 and 3 bedroom modern, well-maintained accommodations with canoes and kayaks on the west shore of beautiful Long Lake in the Adirondacks. Beautiful sunsets at this perfect summertime vacation spot for you and your family.
On-line booking now available! 
For Availability and more information|
518.624.5381 for availability and more information
Visit Our Website: Journey's End Cottages | E-mail: Journey's End Cottages Email

Long View Lodge
We are open year-round.
We are a small family run lodging facility located on the Southern end of Long Lake. Set about 2 miles from town, we offer a quiet and relaxed atmosphere to escape to. Make sure you come check out our beach and gorgeous views of Long Lake.
We also love hosting events. With a large open dining hall and plenty of space out back to hold outdoor activities, the Lodge just may be the perfect place to hold your wedding, reunion, or birthday party.
518-624-2862
info@thelongviewlodge.com
thelongviewlodge.com
15 rooms, 2 cabins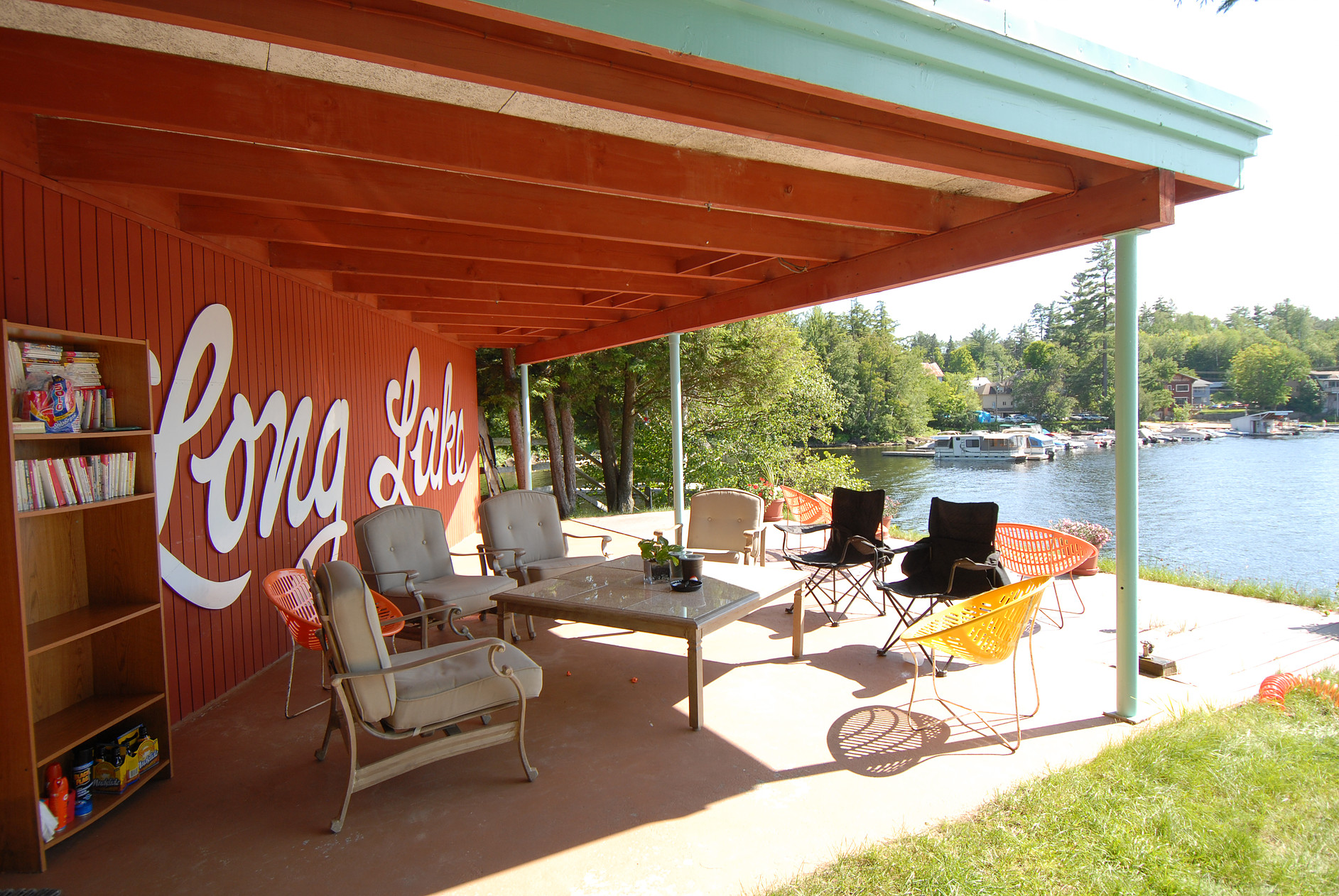 Motel Long Lake and Cottages:
Located directly on the shore of Long lake, our motel offers the relaxing natural beauty of the Adirondacks as well as the convenience of quality service. We have 8 motel rooms and 15 newly renovated cottages. Relax on our sandy beach, take out one of our canoes, hike one of the local trails, or simply enjoy the company of loved ones. Amenities include: boat docks, private beach, cable TVs, DVD players, WiFi, BBQ grills, picnic tables, fire-pits, free use of canoes, kayaks and paddle boat, playground, ping-pong and pool tables, and volleyball court. Here, you can escape, unwind, and leave all your worries behind. We'll take care of the rest.
518.624.2613
Visit Their Website: Motel Long Lake.com | E-mail: Motel Long Lake email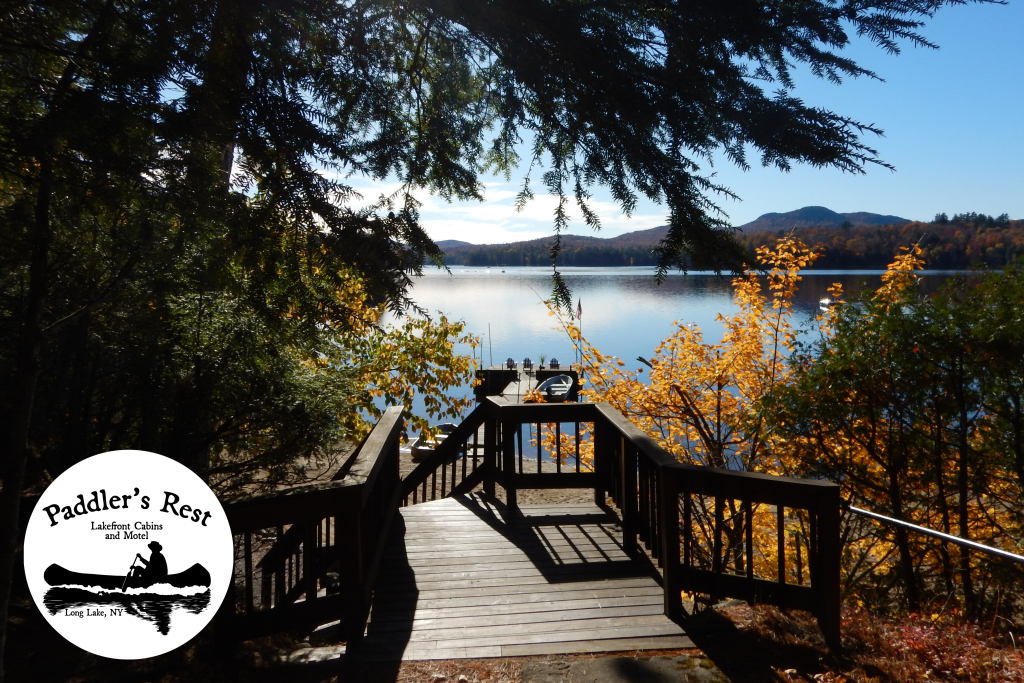 Paddler's Rest Lakefront Cabins and Motel
Recently renovated cabin, motel, and efficiency units with pristine lake and mountain views situated on spacious grounds on the shore of Long Lake just a few minutes walk from the center of the village.
Unique lakefront cabins on a bluff just above the lake with private porches or decks, fully equipped kitchens, full baths, living & dining areas, and all the modern amenities.
Freshly refurbished motel units – single and family/adjoining units. Each is furnished with two beds, a private bath, small refrigerator, microwave, coffee maker, electric heat, and ceiling fans. The modern efficiency units are a step beyond our motel units with fully furnished kitchens, more spacious baths, a queen size bed, and sliding glass doors that open onto decks overlooking our grounds and Long Lake.
All of these clean and well-kept units have great views, satellite TV, WIFI, and access to a fantastic beach, fishing & boat docks, grills, picnic tables, a fire pit, game room, Laundromat, and lawn games.
Trust your vacation tradition and/or lodging needs with Paddler's Rest – a family owned business carrying forward tradition on these grounds for over 100 years.
Visit Their Website: https://www.paddlersrestlonglake.com/
Contact at:  Phone 518.624.3861 | email: stay@paddlersrestlonglake.com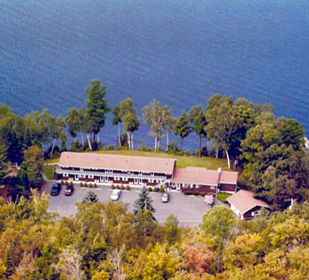 Sandy Point Motel:
David and Daniela want to welcome you to Sandy Point and take great pride in hosting you in our well maintained and appointed facilities, grounds and beachfront. We strive to offer you an experience which not only exceeds your expectations but offers a friendly relaxed environment where you can unwind and escape from the pressures of the daily routine. Come and join us for a few nights or a few weeks and we're confident you'll be coming back for years to come!
Every motel unit has a private screened-in patio overlooking the pristine views of Long Lake and the Adirondack mountains. Sandy Point offers several accommodations including efficiency units for your convenience, in-room refrigerators, in-room coffee, color cable Television and Wi-Fi. For your leisure a spacious natural sandy beach for sun bathing, swimming, boating, and fishing. For further enjoyment docking facilities, canoes, motor boats and kayaks are available upon request. Additional activities include hiking, biking, as well as points of interest such as The Adirondack Museum, The Wild Center, Great Camp Sagamore, The ADK park interpretive center and many more. Restaurants and shops are within close proximity.
518.624.3871 for availability and more information
Visit Our Website: SandyPointMotel.com
E-mail: Sandy Point e-mail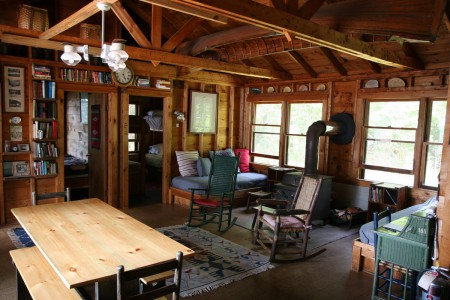 Walker's On the Rocks:
Take a morning paddle in a kayak. Swim from the dock. Nap on the deck. Eat dinner and watch the sunset from the screen porch. See the stars and hear loons. This cozy cabin at the north end of Long Lake offers the perfect vacation retreat.
The cabin comfortably sleeps up to eight in three bedrooms and a "bunkhouse." It has a full kitchen with a propane powered stove, refrigerator and lights. It features an indoor bathroom, wood stove and screened eating porch. Guests are welcome to use two kayaks, one canoe and a skiff with a 15 horsepower motor. It is located nine miles from Long Lake village and offers easy access to hiking on the Northville-Placid trail which passes behind the cabin. Dogs are warmly welcomed.
Treat yourself to a true Adirondack experience at "Walker's on the Rocks." Please visit our listing at Adirondack by Owner to get full details and check availability.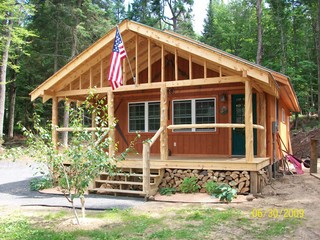 Old Steamboat Lodge:
Open year-round. Snowmobilers' welcome. Long Term winter rental inquiries welcome.
Charming Lakefront Cottage on South end of the lake.
4-Season Rental located on Old Steamboat Road in Long Lake, adjacent to the C8B snowmobile trail.
The house includes a master bedroom with a queen size bed, a bunk room with a set of beds (1 twin, 1 full). Other amenities include: microwave, stereo, TV/DVD player, outdoor gas grill, and fire pit with wood. Linens and towels are included.
June 13 – September 5: $850 per week
September 5 – October 25: please contact owner
October 25 – June 13: please contact owner
Please contact owner for other options. Longer/Shorter lengths of stay available upon request based on availability.
518.624.9806
E-mail: longlakerentalcabin@gmail.com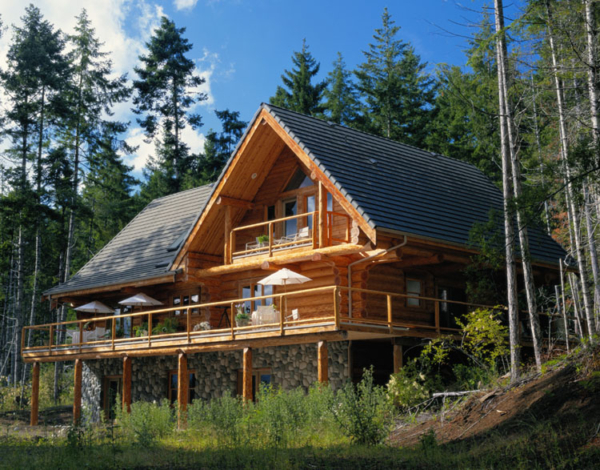 Adirondack By Owner
Visit our website to view 1000+ photo listings of real estate for sale, vacation rentals and timeshares offered "by owner" in Long Lake, Raquette Lake and throughout the Adirondacks. Our listings include luxurious waterfront homes, classic great camps, condos, townhouses, rustic cabins & retreats with privacy and scenic views, quaint country cottages, unique residential homes, land, building lots, and even commercial offerings. For a week . . . or a lifetime . . . you'll find it here.
518.891.9919 for availability and more information
Visit Our Website: Adirondack "By Owner"
E-mail: info@adkbyowner.com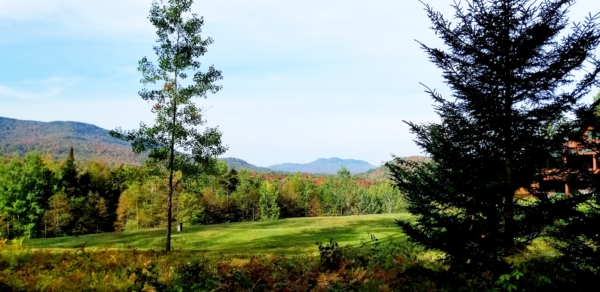 Burnt Mountain Lodge
Enjoy the Adirondack Park right near the North Placid trail located near Burnt Mountain Lodge. The view is spectacular view of Owl Head Mountain of the Long Lake area. You will notice right outside your bedroom window and you can enjoy the hike and view the nature right here in the prestige area of the Adirondack Park. Drive to the North Placid trail located on Route 28/N 3 minutes to parking lot and enjoy and all day hike with family and friends in just moments away.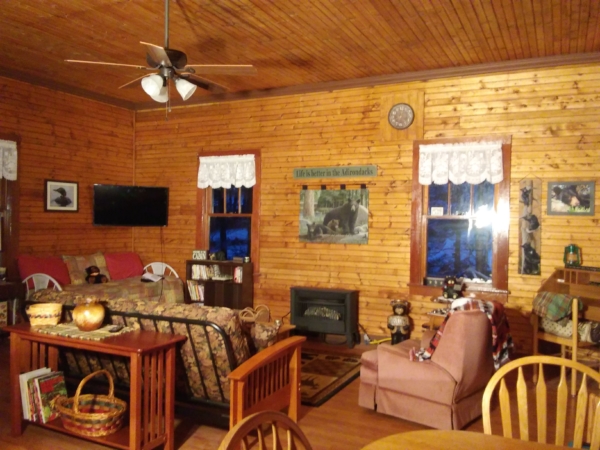 Pine Bear Cottage
Private, 2 bedroom (queen size) cottage nestled in the trees, with a view of the lake and mountains from the full length, covered front porch. Very beautiful and serene!  It has pine wood walls, ceilings and wood floors throughout. Great Adirondack decor! 2 min walk to beach, stores & restaurants!
Pine Bear Cottage,  5 Rice Rd, Long Lake, NY 12847
2 bedrooms w/ large open living room, kitchen. & dining area, large porch, mountain/lake views!
Private, 2 bedroom (queen size) cottage nestled in the trees, with a view of the lake and mountains from the full length, covered front porch. Very beautiful and serene! The cottage has pine wood walls, ceilings and wood floors throughout. There is a queen size futon and a twin daybed in the living room, allowing the cottage to sleep up to 7 comfortably. There is a heated bathroom floor with a large shower, washer and dryer, refrigerator with ice maker, stove/oven, microwave, coffee maker, toaster, all dishes, silverware, pots/pans, hair dryer, all sheets, blankets, pillows, towels, large screen TV with Netflix, Pandora Music and free Wifi, fire pit, grill, kayak rentals. Just need to bring your clothes, food & toiletries!
Rental Prices: Weekly: $875  Monthly: $3,500  OR rent for entire Summer at a great discounted rate!  Weekend: $175 (min 2 nights & when available only)  Half down upon booking, balance due 10 days before arrival.
Cleaning Fee: $40. For More Information See our  website at www.pinebearcottage.com or to book a reservation on line, go to www.vrbo.com and find us under Long Lake, NY
The cottage is very quaint, with an Adirondack decor and charm that is sure to delight your senses. There is privacy with a view and yet we are only a 2 min walk to the town beach, boating, stores & restaurants. Come breathe in the fresh mountain air!
About the Owner:
I have rich family history here, as my Great, Great Grandfather was the third settler here in Long Lake. I am grateful for the connection and love that I feel for this dear place, that I get to call "home". It is a very special place, Long Lake. Once you visit you will undoubtedly be hooked as well. It is so beautiful,  you  immediately fall in love with your surroundings.
I have loved Long Lake since childhood, as my family would come up here every Summer to visit my grandfather and relatives. This house was the last family owned house on our family named Rd, which I purchased from my Aunt in 2012. The property is ideal, as it is boasts comfort and privacy and yet is only a 2 min walk to the town beach, stores and restaurants. The views of the lake and mountains here are spectacular!
Contact Owner:
Linda Rice
PO Box 662
Long Lake, NY 12847
Phone:  315-832-1672
Email: gardengatemin@aol.com