If you think it's hard to meet new people, try picking up the wrong golf ball. 
Quote by: Jack Lemmon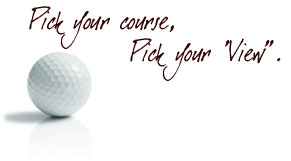 Enjoy the natural beauty on our local Adirondack greens in the Central Adirondack region. Long Lake and Raquette Lake are within minutes of excellent award winning greens.  Check out nearby Newcomb, Indian Lake and Inlet for excellent courses. A green, a putt, a chance to unwind.
Plan a week long hiatus from the crowded courses and long waiting lines in the graceful traquility of the Adirondack Mountains. If you're a beginner, this is a perfect place to introduce yourself to a healthy, lifelong hobby, which won't break the family piggy bank.
It's not just a game, it's an adventure. Join our community of golfers as they travel around to our area golf courses.  Find yourself amongst friends. An Adirondack getaway isn't complete without a bucket of balls and a 9 iron.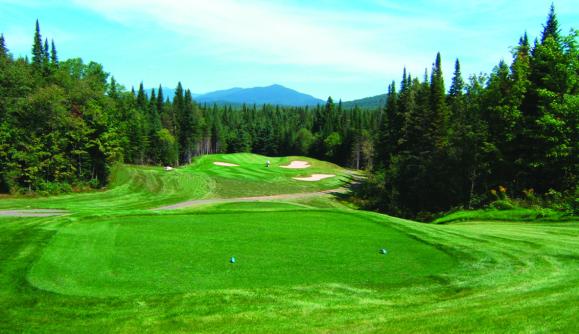 High Peaks Golf Course |  Newcomb NY:
Located in the Newcomb, NY a hidden treasure just 15 minutes from Long Lake. Fairways, greens and views of the surrounding high peaks blend seamlessly to make for a memorable golfing experience. Each of the course's nine holes, winding along the upper Hudson River, presents experienced golfers and new players with unique and interesting challenges.
518.582.2300
Visit Their Website: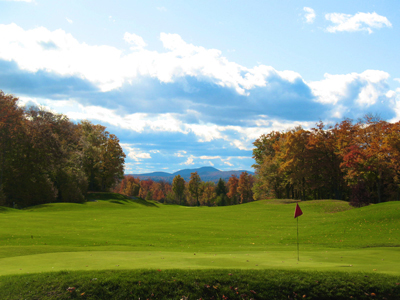 Tupper Lake Golf Club   |  Tupper Lake:
A Donald Ross Design
Located in the heart of the Adirondack Park, Tupper Lake Golf Club is a scenic mountain course every golfer should be sure to play on his or her next vacation in the Adirondacks. Tupper Lake Golf Club was established in 1932. At 6,153, yards TL Golf Club provides an interesting and rewarding challenge for both the high and low handicapper. Its tree-lined fairways and wilderness background are very aesthetically pleasing. Glimpses of Big Tupper Lake and the surrounding mountains are spectacular!
Don't miss this Donald Ross gem!