1. WALK. Visit the Lake Eaton Campground before it officially opens to hear the loons sing before all the campers get here.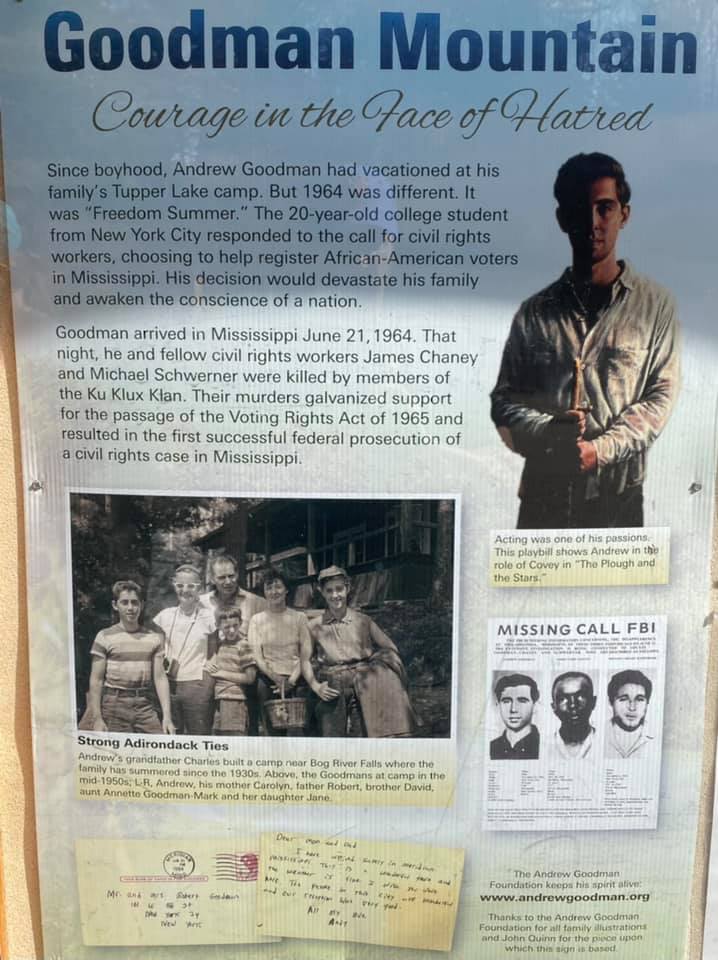 2. HIKE a mountain! Our hikes such as Coney, Goodman or Mt. Sabattis near the Long Lake area offer stellar views, smaller crowds, less time and big payoffs for views. And if you are extra ambitious, visit Owls Head Mountain off of Endion Road in Long Lake for a genuine authentic Fire Tower experience.

Goodman Mountain view. Photo by Sheridan Mish
3. EXPLORE. Check out the Cedarlands Easement off of Kickerville Road before the seasonal access for the season closes to the public on June 23rd, don't worry, it opens back up on August 23rd, but get in to visit while you can. For those who miss the deadline, that's ok, Mud Pond is accessible year-round and now there is a short carry trail available for ambitious paddlers that don't mind trudging along a new trail with their paddling equipment. Be prepared, there is a carry to the put in!
4. SHOP! First dibs on the new inventory at Hoss's Country Corner! That's clothing, stuffed animals, new camping and fishing gear and unique Adirondack gifts and souvenirs and one of the best Adirondack book collections around! And re-opening for the season on Memorial Day is Wide River Antiques! Check out their new website here: https://wideriverantiques.com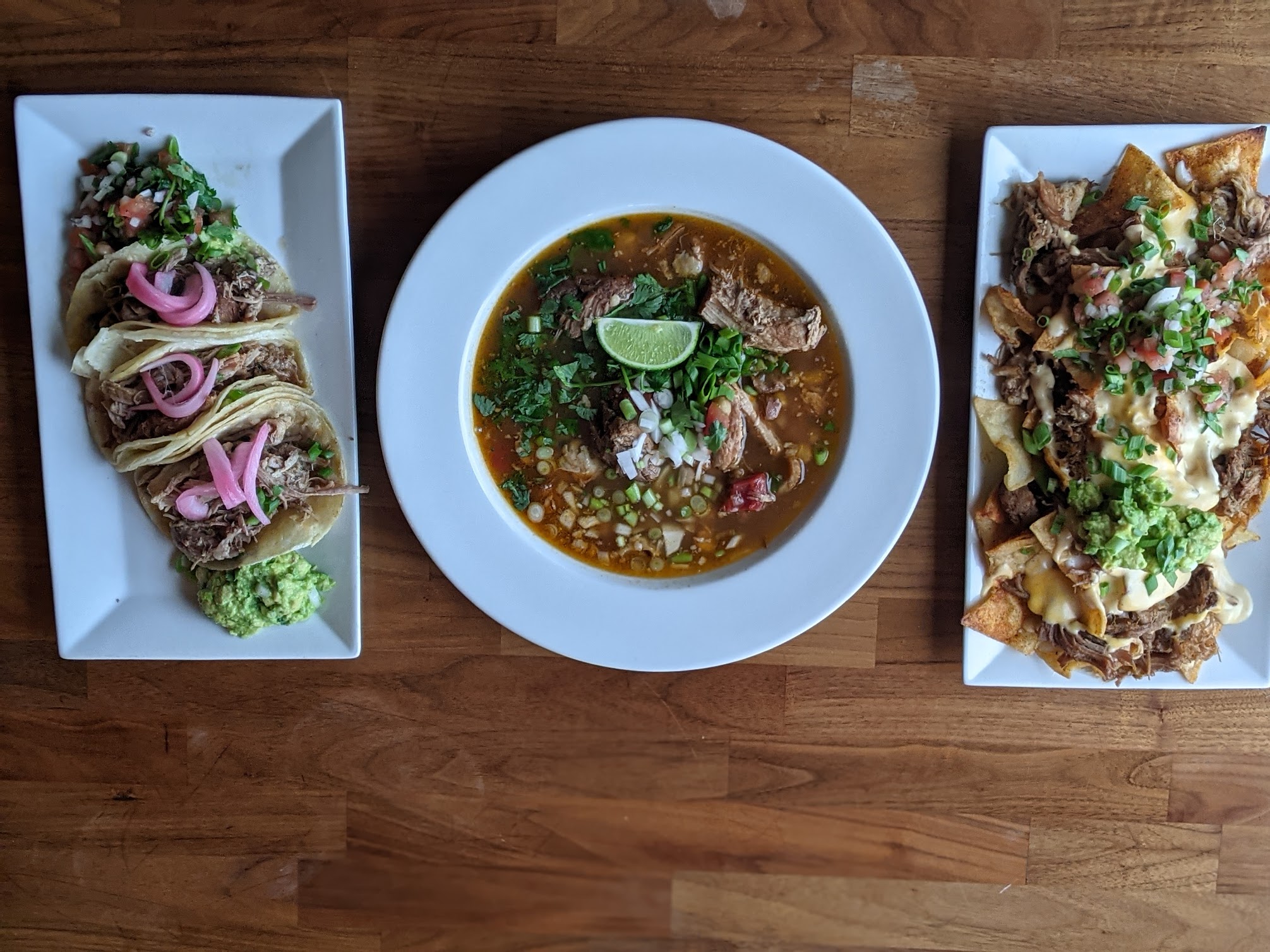 5. EAT! Almost all the restaurants & eateries are now open for the season. Check out delicious specials and entrees at the Long Lake Diner, The Cellar Restaurant and Pub, the Raquette Lake Tap Rooms newly expanded dining area, The Long View Lodge, The Adirondack Hotel, and the ADK Trading Post. https://mylonglake.com/long-lake-dining/

6. SLEEP. Our traditional lodging properties offer a wide variety of lakeside cottages with expansive views, historic hotel rooms, or screened in porches. Plenty of options and lower prices and here's one for the books… No Occupancy Tax! https://mylonglake.com/long-lake-lodging/

7. DRINK. In New York State customers can order their favorite to-go adult beverages and take it back to your lodging. Get your favorite mixed drinks and lounge at your home-base.

8. GROCERIES. We have groceries, and fresh vegetables all year-round, offerings available at Hoss's and ADK Trading Post. Check out convenient on-line ordering curbside at The ADK Trading Post https://www.adktradingpost.com. You can even order paninis on-line now too! Northern Borne is now open for the season too.

9. WATERFALLS. Visit 3 waterfalls in one day! Death Brook Falls in Raquette Lake, Buttermilk Falls in Long Lake and Bog River Falls off Horseshoe Lake Road between Long Lake & Tupper Lake. These waterfalls are all drivable and short walks from the car. Great to visit while the water is high in the springtime.
Photo used with permission: Instagram @brenttnerb
10. FISHING! Fishing season for Trout and Salmon is now open! The waters in and around the Long Lake/Raquette Lake region is located in Region 5 for NYSDEC Fishing Regulations. Here is a link, https://www.dec.ny.gov/outdoor/7917.html

Make sure to review all the rules for the water you plan on fishing. Need a license? Visit Hoss's Country Corner for your fishing license and all your bait, lures and fishing gear.

Bass and Pike season opens the 3rd Saturday in June. Check out the rules for Trout, Lake Trout, Land-locked Salmon in Sargent Ponds, Bog Pond, Lake Eaton, Clear Pond, High Pond, Loon Pond, Lost Pond, Mays Pond, Mosquito Pond, Owls Head Pond, Raquette Lake, Round Lake, Bug Lake and Sagamore Lake. Bait fish is prohibited in some of the waters around the region, so please check out the NYSDEC Fishing Regulations so you are up to date.
FULL DISCLOSURE:
If you have never visited the Adirondacks in the spring months, we must be honest with you. There are nefarious creatures known as Black Flies that can make visiting at this time of year extremely frustrating and uncomfortable. We wait all winter for spring to arrive and in Mid-May through June we are bombarded by flies. People who love the Adirondacks no matter what put up with it and have survival fly methods including using ample bug spray, commercially produced or natural, it's users choice. Other methods include using bug nets, hats. Don't wear black and avoid perfumes, and fruity scents.
It can completely jar your experience if you aren't prepared for this, so please understand, we do want you to come and enjoy our area while it is quiet and spring is blossoming, but you have to be prepared for these creatures.
Flies are most active several hours after sunrise and an hour or two before sunset. Black fly bites do not spread disease to humans, but they are painful, itchy, and can even cause allergic reactions in some people.
The insects lay their eggs in clean, fast-running water – like rivers and streams – that are commonly located in wooded areas. This is why you're most likely to encounter them when you're hiking, camping, paddling, or fishing in or near the woods.
How to Repel Black Flies
1. Protect your skin. Wear long sleeves and pants at all times when outdoors. Because they are attracted to dark colors, it's also a good idea to wear light-colored clothing, such as khaki, tan, or white.
2. Mask up & Net up! Flies are are attracted to the carbon dioxide we exhale.
3. Fan up. You may think everyone is waving at you while you drive through our small local towns, but chances are they are waving their hands and hats to repel flies.
If you get attacked by black flies – it is common for them to bite ears and necks and exposed skin. So don't be alarmed. Use witch hazel and calamine lotion to soothe the pain and take it easy.
Please note: This is why screened in porches are the best in May and June.
Sources: https://www.farmersalmanac.com/black-flies-17347 accessed 5/17/2021