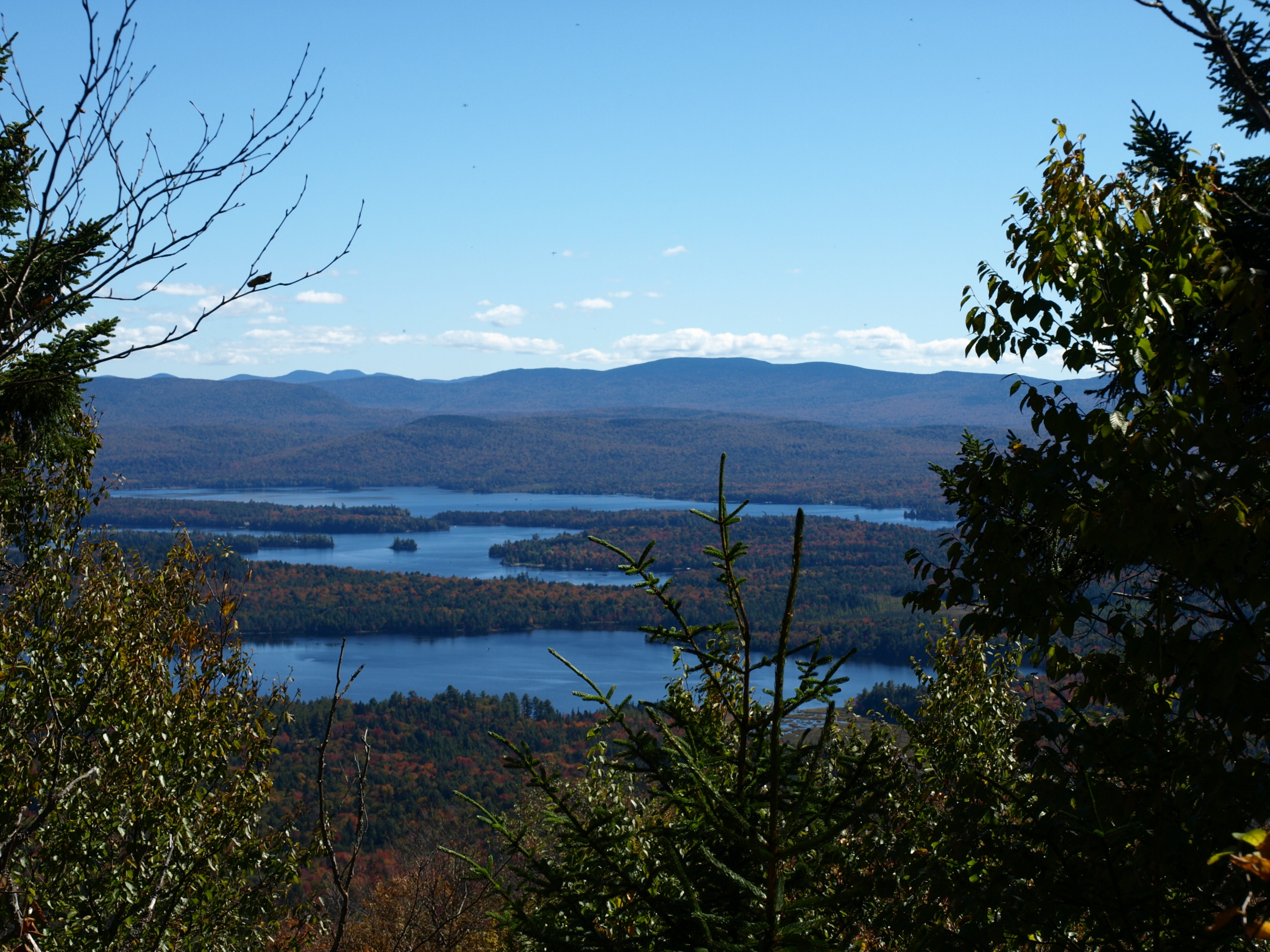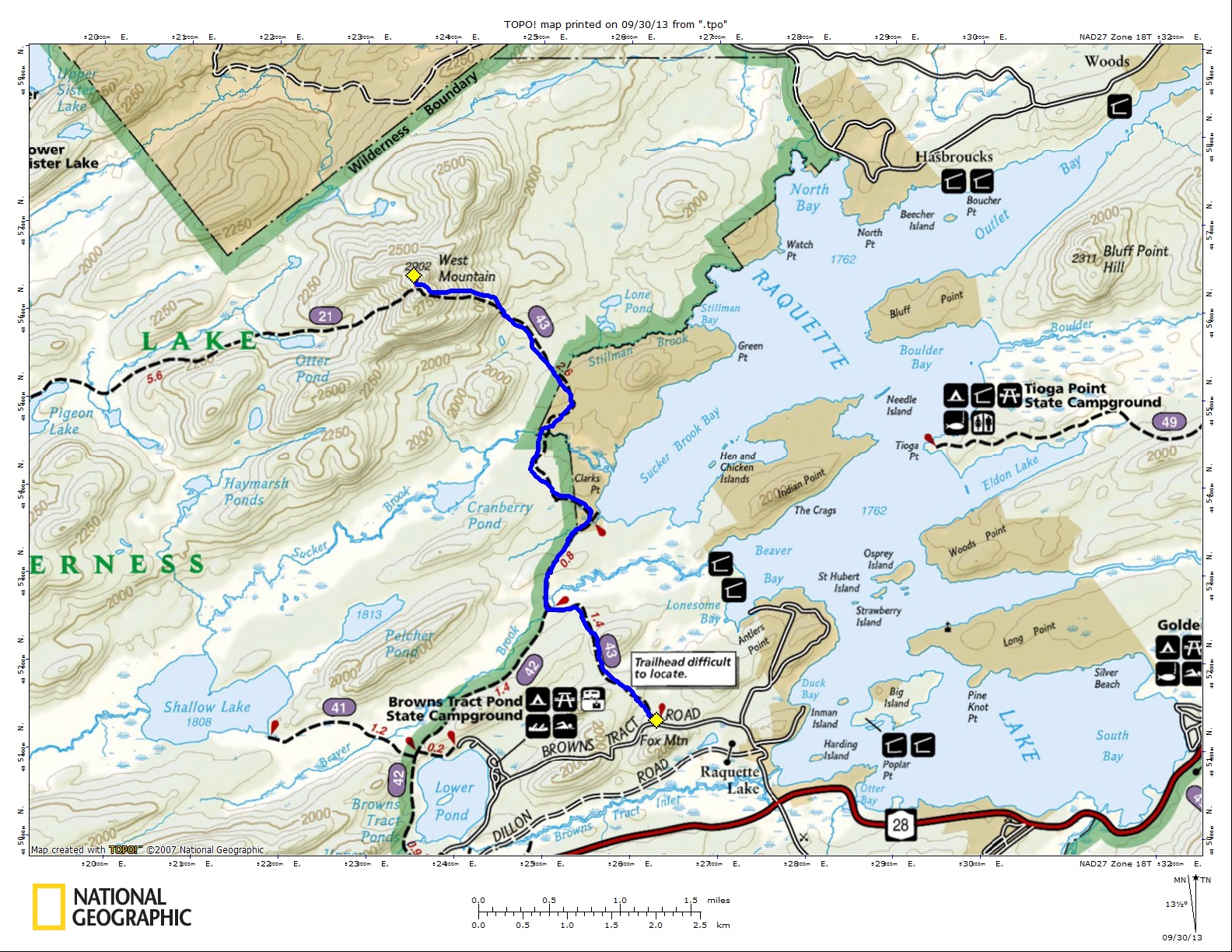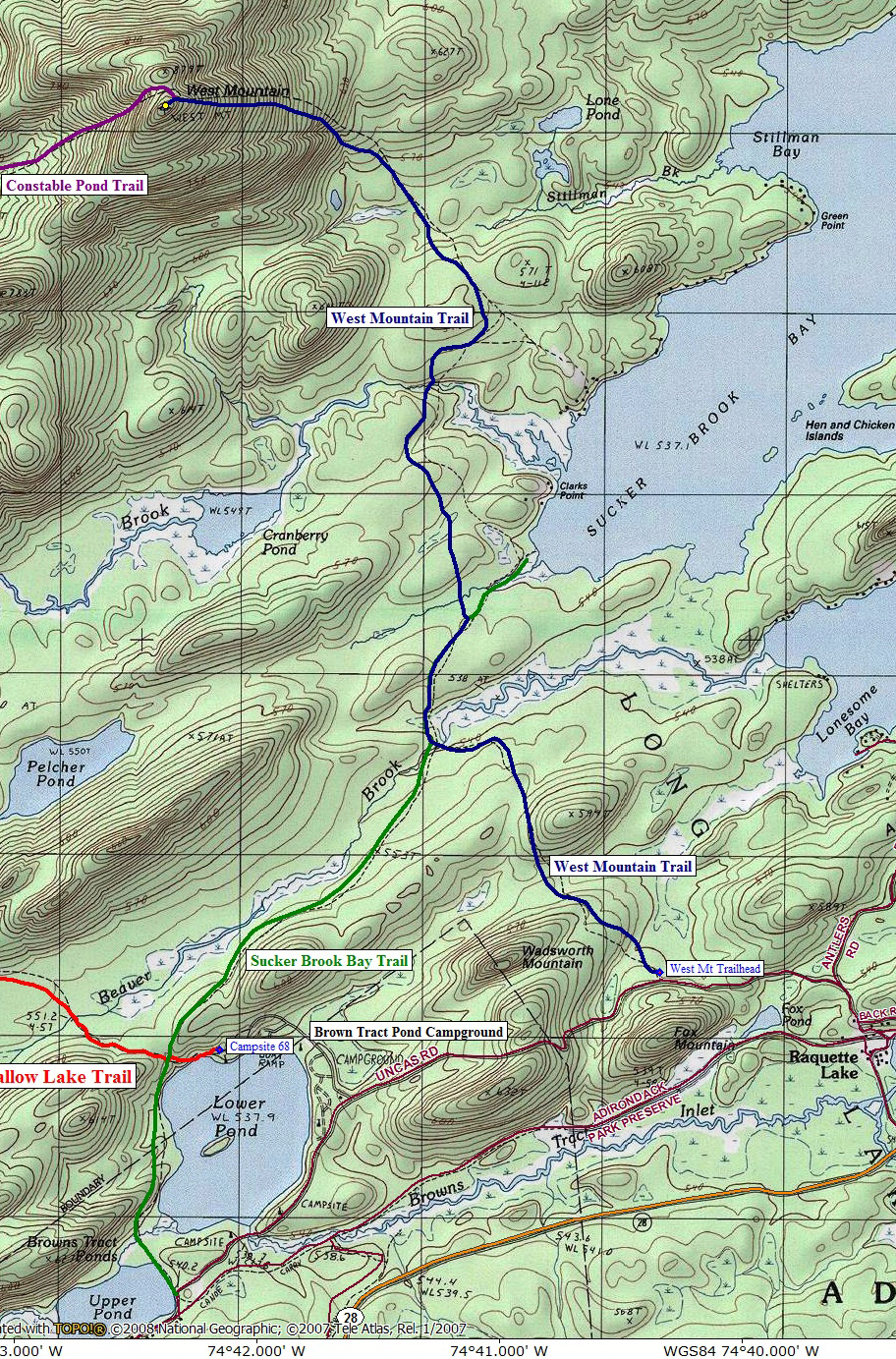 The trail to West Mountain starts on the north side of Browns Tract Road, 0.7 miles from its eastern end on Raquette Lake Road. The first 1.4 miles of the trail has not been maintained and there is blowdown, beaver dams and it is definitely a difficult and challenging way to access this trail. You can avoid the first section by taking an alternate route that involves paddling.
Do your research from alternate websites before committing to this trail.  Local Rangers do not recommend it which is why it did not make the Hiking/Paddling Challenge for Long Lake and Raquette Lake. But you are encouraged to reach to to NYSDEC – West Mountain is listed in the Pigeon Lake Wilderness Area Management Plan.  Contact: DEC Region 6 Herkimer Office: 315-866-6330; information.r6@dec.ny.gov (M-F, 8:30AM to 4:45PM) for more information.
Here's a link to the official NYSDEC Map
In 2015 Long Lake Native and certified wilderness guide, Spencer Morrissey led a excursion to the summit.
West Mountain, a Raquette Lake Outing, by Spencer Morrissey
I have the grand pleasure of doing organized hikes for the Town of Long Lake and with that, meeting some of the best people on the trails. Late September brought me and a group of 9 other hikers to the summit of West Mountain. West Mountain is located on the Shore of Raquette Lake and used to be the home of a historical fire tower. This fire tower was removed many years back, but some of it still survives. Parts of this fire tower were used to construct the one found at the Adirondack Museum in Elizabethtown. Our route would follow the foot trail that was used to access the tower when it was being manned by a state fire observer.
After gathering our group at the Town Offices we loaded up on the "Little Bus" and would be driven to the trailhead by our always pleasant pilot of the day, Jerry. The ride over was quick as everyone began to become familiar with one another, then after a quick stop at the Raquette Lake Library to pick up one other member of the group, we were at the small trailhead.  The morale was high and the pace was moving along pretty quick. The first section of trail gets much less use than the western trailhead, but with little use comes soft tread and slightly obscured sections of trail. We wasted no time at all reaching the main trail at 1.4 miles, where the conditions are much wider and faster, but still with fantastic footing. This section is an old woods road turned foot trail. With several side trails off this section it's always important to take the correct fork, for obvious reasons, but having been there on a few previous outings, we didn't lose a step.
At the last intersection we gained a narrow trail and soon we knew we would find ourselves on a steeper climb to the summit. This section of trail was the only real area for wet conditions and mud, and that was minimal. The climb started at the location of a decent sized spring which created a decent sized mud pit, lucky for us, there were plenty of stepping stones for us to use. Most of us used them, others found out just how deep the mud was. After a few breathers on the way up, we were on the summit enjoying the views out over Raquette Lake.  The true summit lies only about 50 feet past the previous position of the fire tower. A survey marker identifies that location. 
After a long lunch break at the top, a few pictures, and a close call with a huge, hairy spider we started back out.  The descent was rather quick once we were off the steeps of West Mountain and we were back to the "Little Bus" in just a hair over 6-hours.  A couple of the hikers were spending an additional night in one of Long Lake's fine establishments and a couple others, who seem to keep meeting on these hikes I guide, were going to have dinner at the Adirondack Hotel.