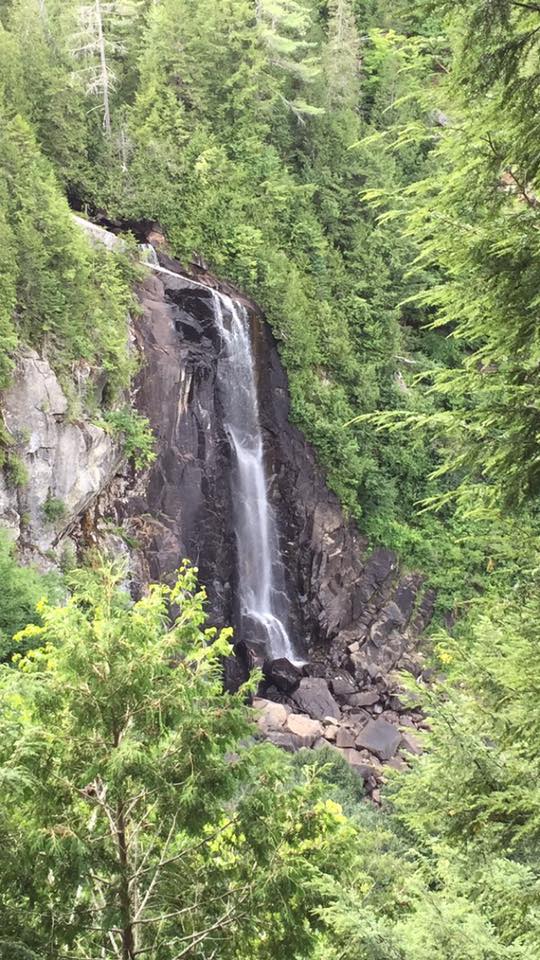 Link to DEC Map to Ok Slip Falls
One of the highest waterfalls in New York State.
The overall hike to the falls is 3.2 miles one way (6.4 mile round trip hike). The parking area for the trailhead is located on the south side of Route 28, approximately 7.5 miles east of the village of Indian Lake approx 30 miles from Long Lake. The trailhead, which also provides access to Ross, Whortleberry and Big Bad Luck Ponds, is across Route 28 about 1000 feet to the west, so there is some walking along NY 28.
The total distance between the trail and OK Slip Falls is 3.1 miles. The trail gently rises and falls for the first 1.5 miles until it reaches a dirt road that provides access to a private inholding. A short distance up the road the trail enters the woods and descends 230 feet to an overlook of the falls.
Do not trespass on the private inholding – a summer boy's camp. Be cautious of busses and other motor vehicles using the road during the summer – especially on weekends.