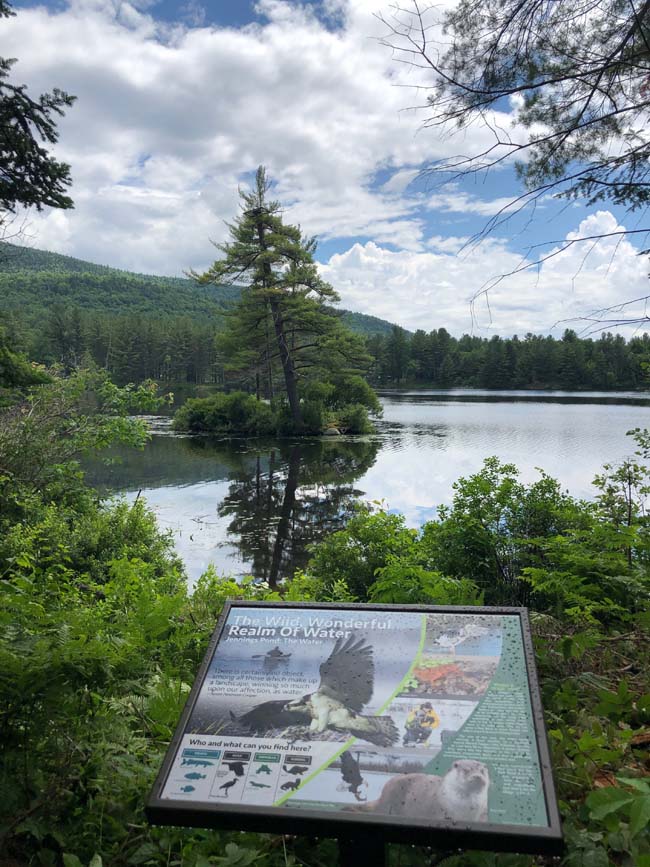 Long Lake Nature Trail
The Long Lake Nature Trail connects the uptown area of Long Lake connecting the business district, Hoss's, Custards, Diner to the Ball Field.  It's a short path around Jennings Park Pond leading to the Adirondack Hotel, Helms Aero Service and the Long Lake Town Beach.  It's a serene place to walk the dogs, take a jog and avoid the big hill in the middle of town. Over the years deer, frogs and even a moose  have been spotted along this trail.
To access the trail from LL Diner.  Cross the ball field, closest to the edge of the pond.  Look for cattails.  As you climb the hill, bear to your left and wind around.  The trail will be easy to spot!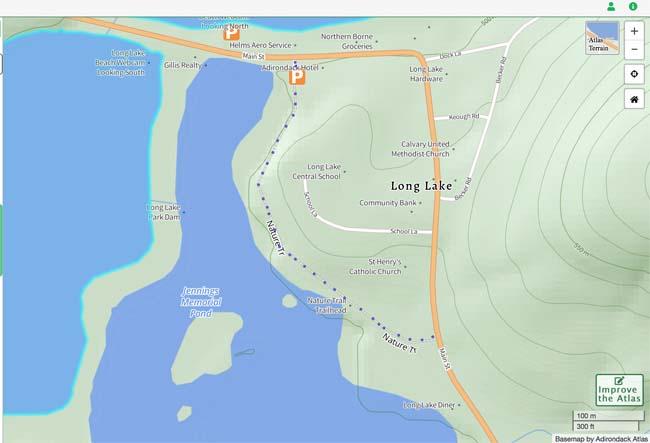 The Nature Trail boasts interpretive panels along the trail highlighting it's unique natural features and the history of Jennings Park Pond, which is a man-made pond in the center of Long Lake. Take a tour and learn more about our Town's history and our natural habitat. Panels written by Adirondack icons Naturalist Ed Kanze and Historian and Writer, Phil Terrie.