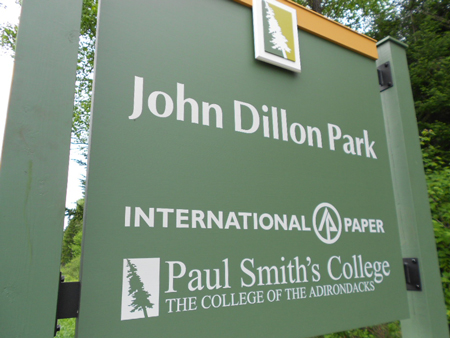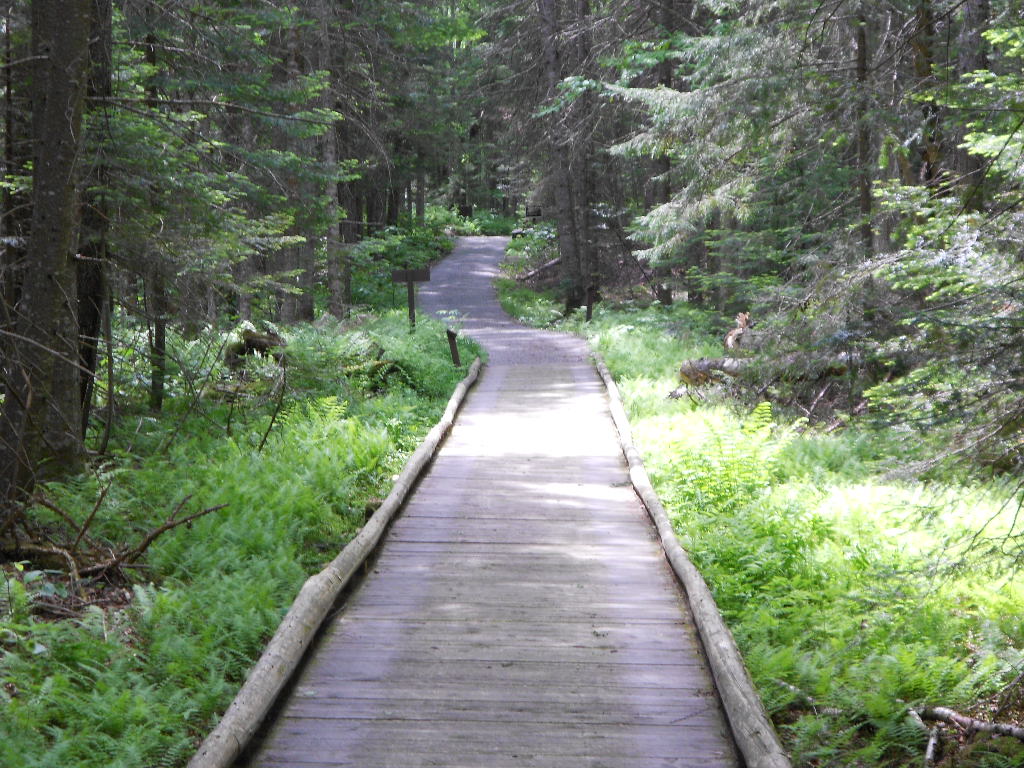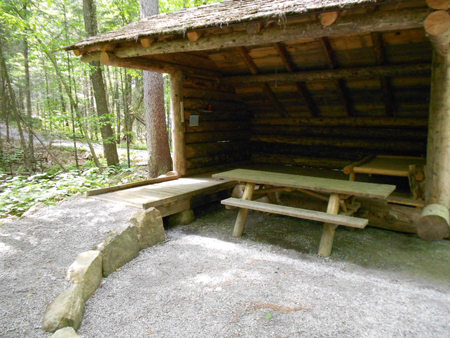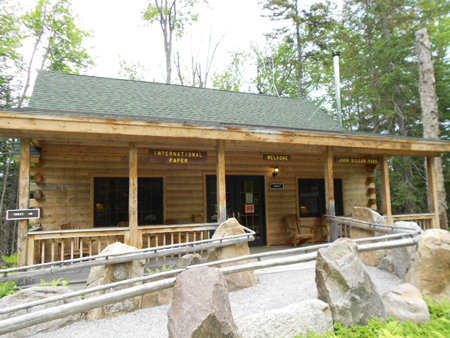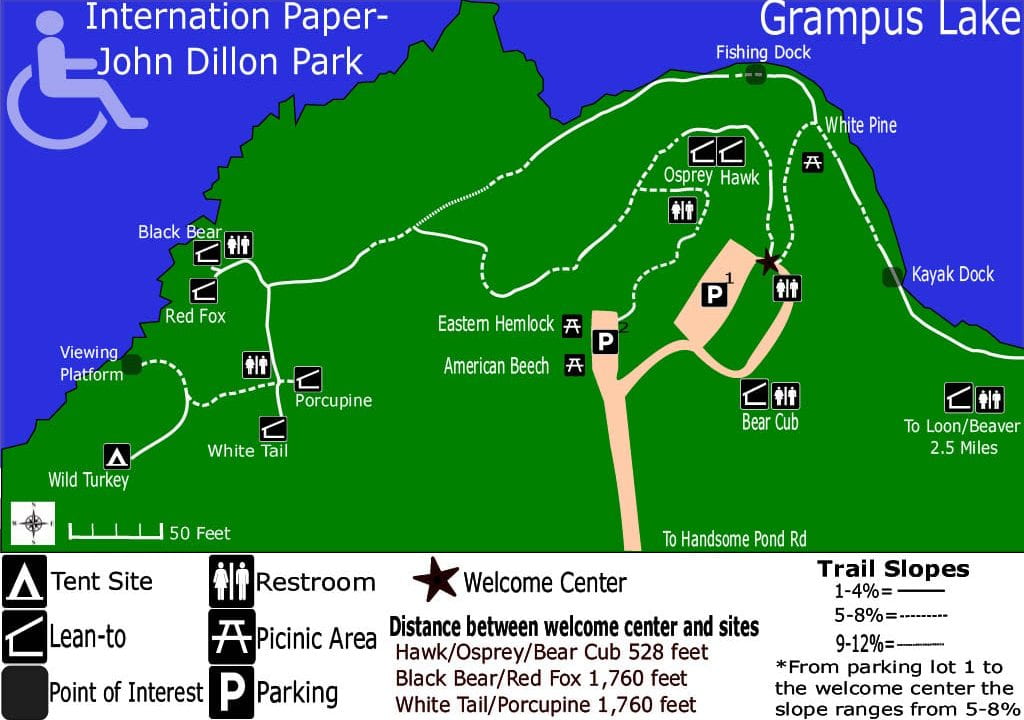 John Dillon Park in Long Lake, NY opened in 2006 as the first park in the country designed to provide a wilderness experience for people with disabilities.  It is open to the public and everyone is welcome to use the park and it's free. Call The 198-acre park is the centerpiece of International Paper's donation of a 15,802-acre conservation easement to New York State.
All lean-tos are fully accessible either by ramp or by transfer from a wheelchair and are equipped with a fold-down bed, fireplace and picnic table. We have picnic sites for those that choose to come for the day or just want a quiet spot away from it all to enjoy their lunch. There is a network of miles of trails around the property.
When you get to the Osprey Point overlook be sure to stop and see if our resident osprey family in at home. They've been living on Grampus Lake for over 18 years and one of our friendly staff may stop by to answer your questions.
A pontoon boat is available for a ride around the lake to see the loons or even to go fishing in deeper water. All of our electricity comes from solar power and every site has a modern, low-impact latrine with a composting toilet.
So bring your family, an old friend, or get together with new friends and come to John Dillon Park for a day of picnicking, hiking and nature study or plan an overnight stay in one of our spacious lean-tos.
There is no charge for day use or an overnight stay in the park. An endowment fund provides operating expenses for the park, managed in partnership with Paul Smiths College. Students from the college staff John Dillon Park that helps to support the college's recreation management program.
The facilities at John Dillon Park are unique, vacationers cannot drive-up to the camping sites, nor bring their own campers. Dillon Park is a near-wilderness experience with much less hassle than what is required in remote areas of the Adirondack Park.