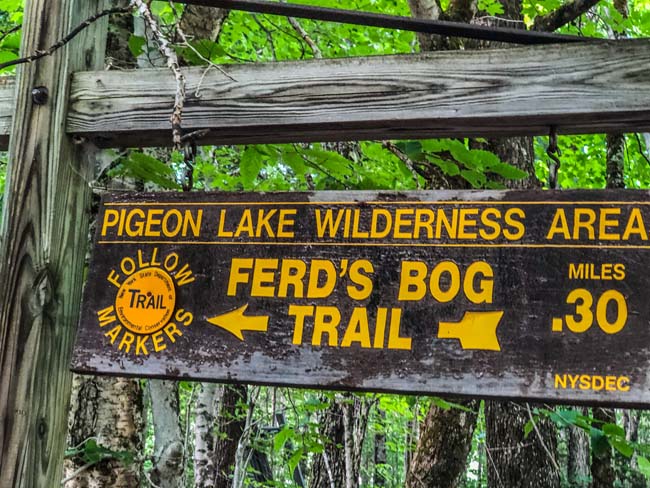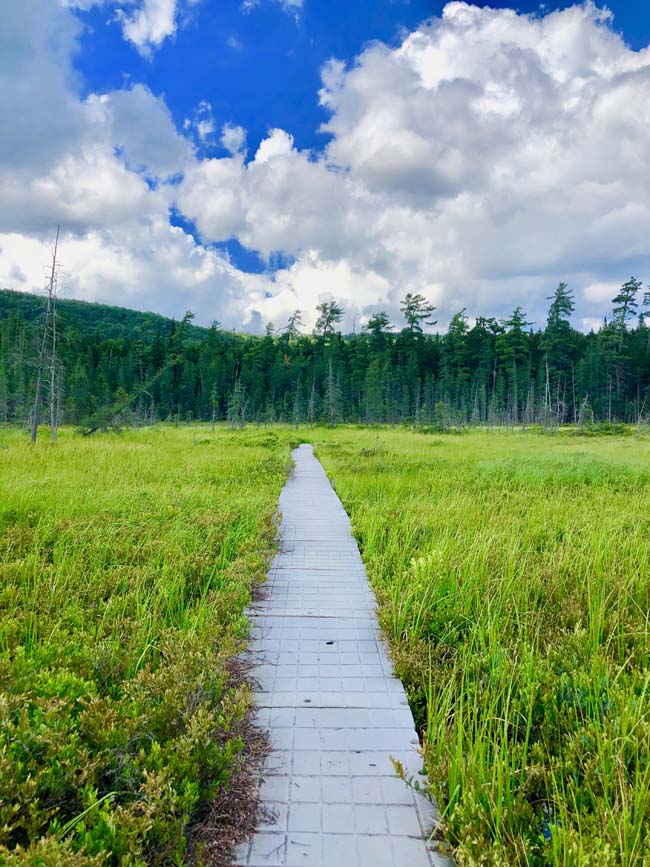 Ferd's Bog
This is a short, easy trail and a great bird-spotting location.  Half Trail, half floating boardwalk.  Trailhead is located on Uncas Road from Route 28.  Scenic, silent and a great spot for wildlife.  Close to Raquette Lake.
The parking lot and trailhead are on Uncas Road, which can be accessed from the west from State Route 28, a few miles north of downtown Inlet. From the east end, the Uncas Road can be picked up in the hamlet of Raquette Lake. Uncas Road is a largely gravel and dirt road, with paved asphalt areas at each end. The Ferds's Bog parking area and trailhead are several miles from each end on the north side of the road.
Winter Use: Ferd's Bog is difficult to reach in the winter. The Uncas Road is a popular snowmobile trail. It is unplowed and closed to all other motor vehicles.