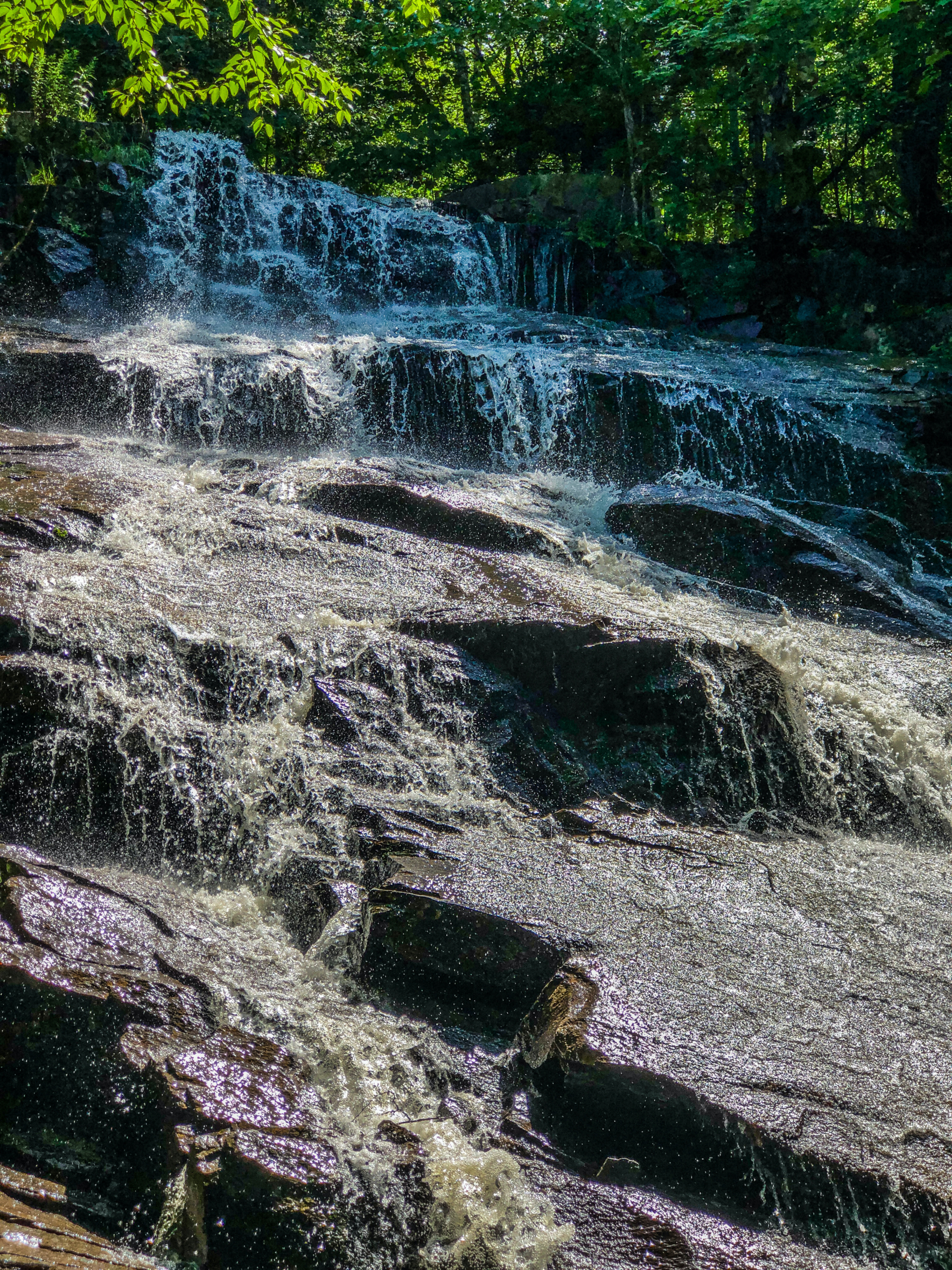 Death Brook Falls aka Secret Falls
The trails starts 10 miles west of Blue Mtn Lake on route 28 or 3.6 miles east of the Sagamore Road. The trail has a yellow barricade and parking is available on either side of the road and marked with a DEC brown and yellow trailhead sign.
Located close to Raquette Lake NY.  This short, easy hike ends at a scenic waterfall with a large shallow pool at its base. Park on road side along NYS route 28 across from the Golden Beach Campground.
Excerpt
"A thin sheet of water plunges over horizontal ledges for thirty feet to create a charing waterfall on the edge of the mountain south of Raquette Lake. The stream is a tributary of Death Brook and the walk is so short almost anyone can visit the falls for a picnic. "
Text excerpts:
McMartin, Barbara, Brenning, Lee M., Discover the West Central Adirondacks, 2nd edition, Backcountry Publications, 1988