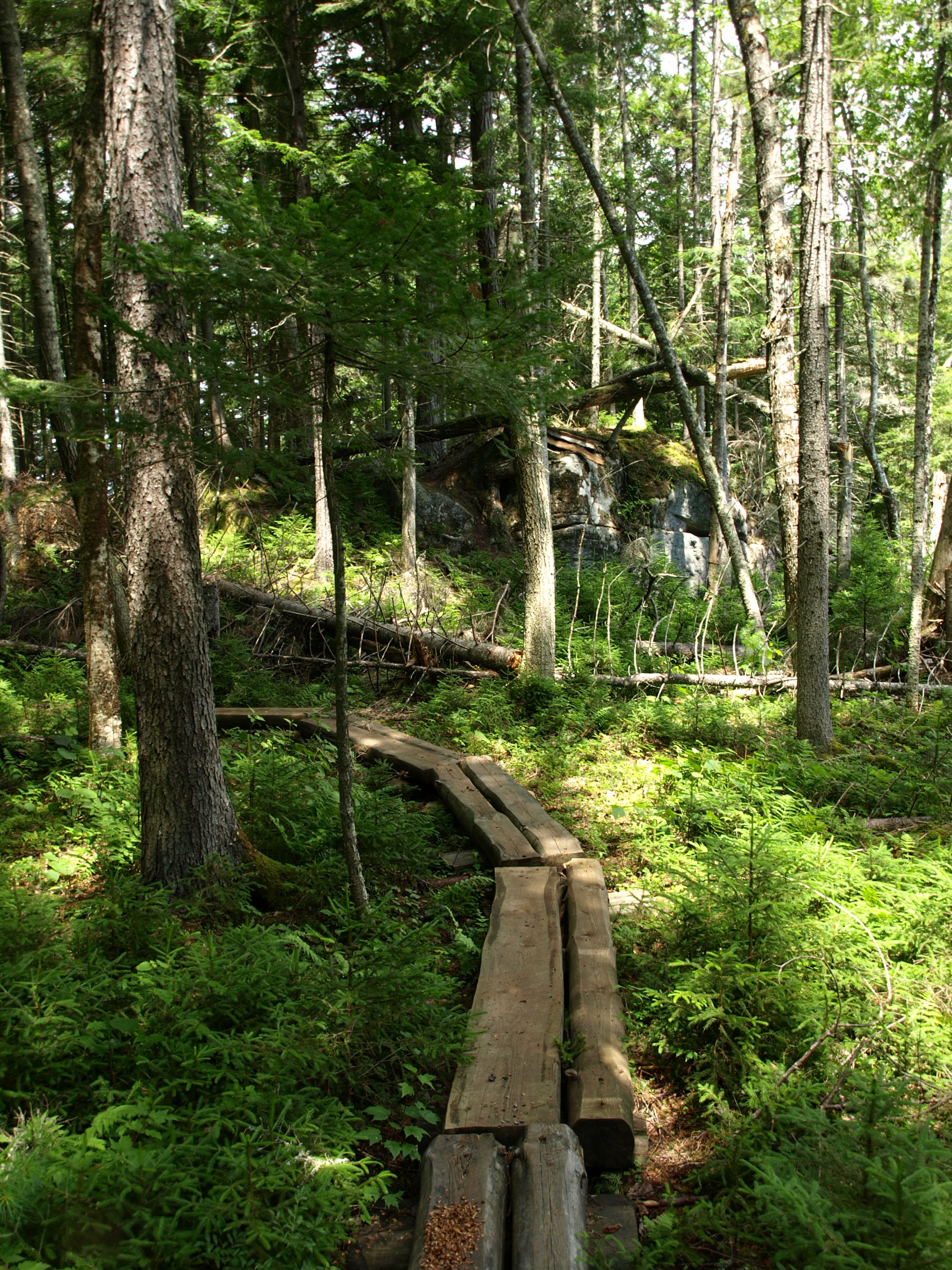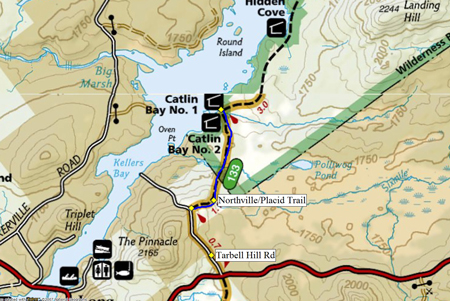 Catlin Bay
A great spot for a family destination
Catlin Bay is located a simple 1.1 mile hike along the Northville/Placid Trail at a scenic location along the Northeast Shore of Long Lake.
Distance Round Trip:
2.25 miles
Approximate Time:
Family of Four with Kids:      45 minutes to bay
Experienced Hiker:                  30 minutes to bay
Inexperienced Hiker:               45 minutes to bay
Trailhead Location:
From the intersection of Route 28 and Route 30 in the Town of Long Lake follow Route 28N toward Newcomb. Continue on 28N for about 3-miles to Tarbell Hill Road on the left. Follow Tarbell Hill Road for about 1-mile to the parking for the Northville/Placid Trail on the right. The trail is 100-feet further, just over the hill on the right.
Winter Access:
This makes for an excellent snowshoe destination for the entire family. While the trail gets very little use in winter it makes for a nice winter experience through a very attractive area.