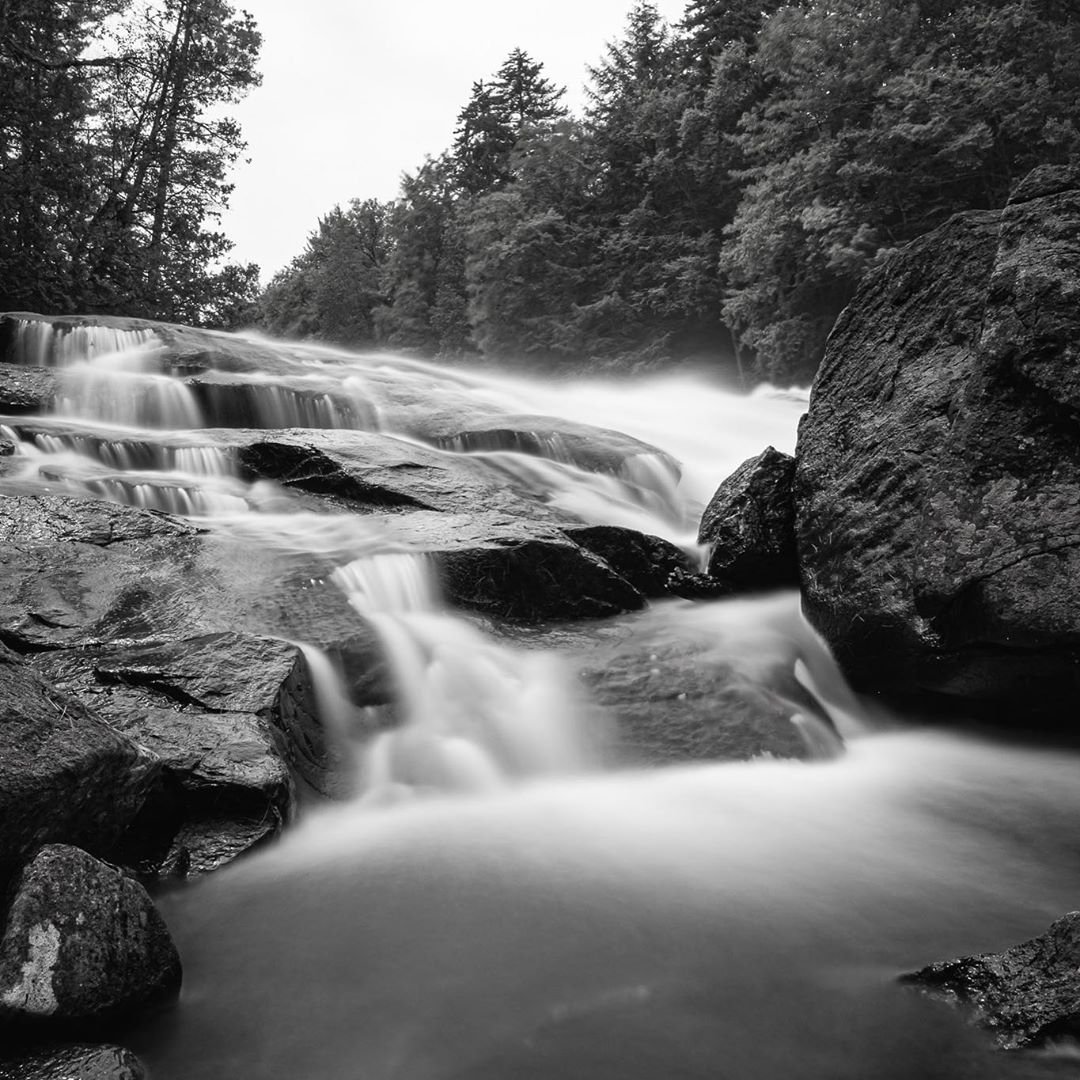 Buttermilk Falls:
A nice place to visit and part of the Hamilton County Waterfall Tour.  Family picnics, easy walk and a scenic destination that everyone visits.
The trail to Buttermilk Falls is only about 0.1 miles. This destination is a great all-round spot for the entire family no matter age, physical ability level or experience. This not a mobility accessible site.  The ground is uneven, lots of erosion and can be slippery and muddy during the wet season.
Above the falls there is a canoe launch that can be used for boating up the Raquette River to a nice lean-to on a grassy point. Right above the falls there are several rock outcropping, opening up picnic areas and places to relax by the sounds of rushing water.
There are also picnic benches in the area as well as a hiking trail. The hiking trail is designated as a canoe carry and part of the Northern Forest Canoe Trail. You can hike this trail to the put-in below the falls. Past this put-in there is a herd path along the river to access nice swimming areas downstream as well as attractive views out over the water. Eventually the herd path will connect with another carry trail and eventually end at two lean-tos on the south end of Long Lake.
The site is extremely dangerous at both low water and high water, and year-round.  There are no lifeguards, no cell phone service in the area and it is located several miles from the nearest emergency crew.
Distance Round Trip:
Less than 0.5 miles
Approximate Time:
Minutes to the base of the falls, 30-minutes to the twin lean-tos on Long Lake
Trailhead Location:
From the intersection of Route 28 and Route 30 in the Town of Long Lake follow Route 28/30 toward Blue Mountain Lake. Continue to North Point Road on the right (located on sharp corner). Follow North Point Road for around 2-miles to the parking on the right.
Winter Access:
This area can be easily accessed in winter but the falls are much less dramatic. However the ice formations on the rocks can be very interesting. Be aware that the area can be very dangerous and slippery during the colder months.