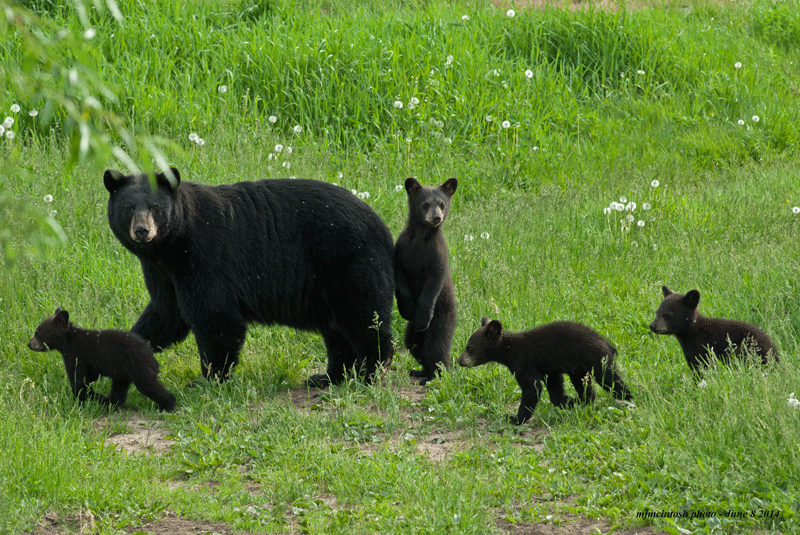 "Living With Black Bears in the Adirondacks"
By Jack Carney
On Friday August 18th at 7pm in the Long Lake Town Hall, all Long Lake residents and summer visitors are invited to attend a free two-hour long discussion and Q&A with renowned Black Bear biologist, Lou Berchielli, who has dedicated his long career with the State DEC and  retirement to studying bears and educating the general public about these elusive and iconic creatures. 
During the course of the evening, he will narrate a film that summarizes his life's work. His goal is to ensure the bears' well-being as well as the safety of those of us who enter our woods hoping to see them. His well-known admonition – "A fed bear is a dead bear." – signifies his belief that the responsibility for achieving that goal rests largely with us. 
Come, enjoy, bring the older kids. Ask all the questions the film and your personal experiences summon up. 
Doors open at 6:30PM. Admission is gratis. 
Event organized by the Long Lake Wildlife Education Committee, Dr. Jack Carney, Coordinator. 
For further information, contact Jack Carney at 971-734-9806.