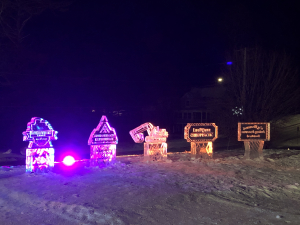 To All Business Owners, Organizations, Interested Individuals:
You are cordially invited to the Long Lake Winter Carnival 2023 on Saturday, January 14, 2023 at Mt. Sabattis starting at Noon in Long Lake, NY. This will mark the 21st Annual Winter Carnival and we can't wait to have everyone join us for the official kick off our Winter Season.
Please consider coming up for the Royal Coronation, the infamous Cardboard Sled Races and the Town Wide Photo immediately following the Cardboard Sled Races. This schedule of events is as follows:
Schedule of Events ** All Times Subject to Change without Notice
12p.m. Winter Carnival Kick off, Ice Sculpture Installation Begins, Bonfire, Registration opens, and outdoor lunch served by the Long Lake Fire Department
12:15p.m. Coronation of Moonlighter's King and Queen
12:30p.m. Winter Fashion Competition – ANYTHING GOES
1:00 p.m. Cardboard Sled Races
1:45p.m. Town Wide Photo – Everyone invited!
2:00p.m. Balloon Chase for Kids 9 and under
2:30 p.m. Men Feats of Strength Caber Toss
3:00p.m. Ladies Frying Pan Toss
4:00p.m. Skating and sledding all day!
5:00p.m. LITTLE BUS Free Transportation, please call 518-524-3106
6:00p.m. Fireworks at Mt. Sabattis
Sculpture Garden
We cordially invite you to sponsor the Long Lake Ice Sculpture Garden. The Ice Farm returns and this year we are offering two options to participate.
Option 1
Individual Sculptures
The pricing structure for local Long Lake/Raquette Lake Business Owners and Organizations is as follows:
One block        $225
1.5 blocks        $375
2 block             $550
Size is determined by the design.
Option 2 –
Group Sculpture – One line on the sculpture for your business to co-sponsor with other Long Lake Businesses $75 per line listing.
DEADLINE:  Please get back to us by FRIDAY, January 6th to reserve your spot.
Fireworks will be at 6pm at Mt. Sabattis!
All sculptures to be invoiced after the Winter Carnival. Businesses and organizations located outside of Long Lake or Raquette Lake please reach out to longlake@mylonglake.com for pricing.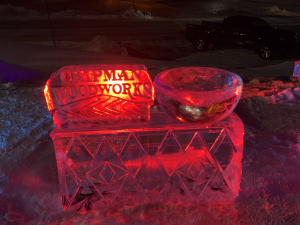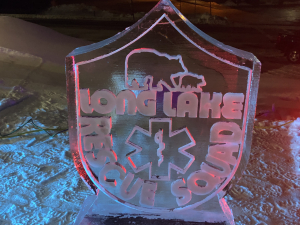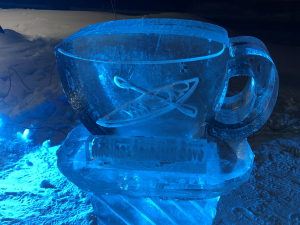 Ice Sculpture FAQS
How long does the sculpture last?
Sculptures last between 4 and 6 hours at peak viewing. If sculptures are exposed to the elements including the sun or rain, it will impact the sculpture and it the quality can diminish quickly.
Sunlight can reich havoc on an ice sculpture. It penetrates the sculpture warming it not just on the outside but all the way through. So as the outside melts there is less internal temperature load to overcome.
 Air Circulation is the true killer. Nothing melts a sculpture faster than warm moving air. Obviously this detriment is temperature dependent but you can think of moving air like a convection oven for ice sculptures. It is gonna cook faster even at room temperature.
Sculptures can be enormous however most one block sculptures are approx 40in high * 20in wide and weigh about 125-175 pounds once sculpted.
We use reverse osmosis for pure water and a slow freezing process for crystal clear ice.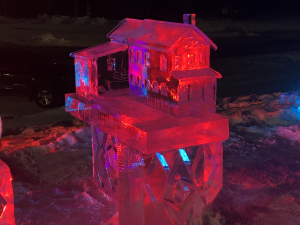 Forester's Hall, now the home of Wide River Antiques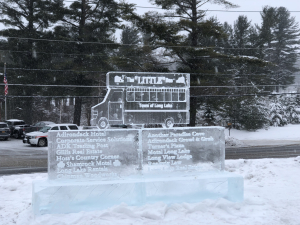 Long Lake Little Bus was a featured carving