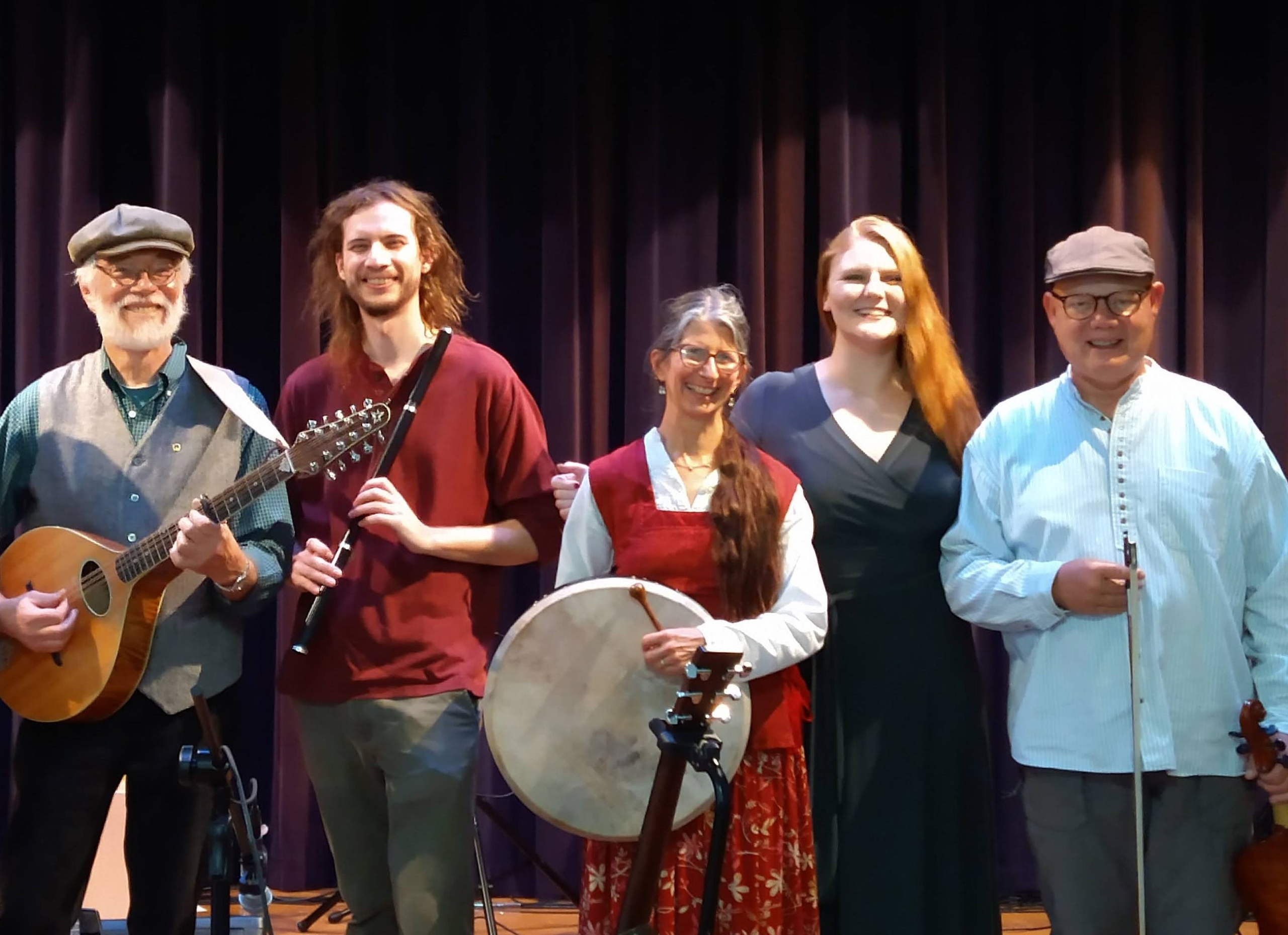 On Sunday, December 11th at 2pm, local musical group North Country Fair will perform at the Long Lake Town Hall located at 1204 Main St. in Long Lake NY.
North Country Fair is an arrangement of local musicians from Wanakena, Vermont and Tupper Lake specializing in Celtic music and instruments. Featuring Doug Riley on cittern, guitar and vocals; Jamie Savage on guitar and vocals; Rick Kovacs on fiddle; Riczi Kovacs, Rick's son on Irish Flute, guitar, and tin whistles.
The original North Country Fair got their start in the late 90's and featured Doug, Rick and Rick's wife Angie. Since then, they've added Jamie and Riczi to the arrangement, but stayed true to their Celtic and Quebecois roots with their music.
This show will focus on Scottish, Irish and French-Canadian music with a holiday theme, and feature some traditional clogging.
Admission is free, and this is a family friendly event. Call 518-624-3077 for more information.